Posted on
SISVG hosts annual tea for elderly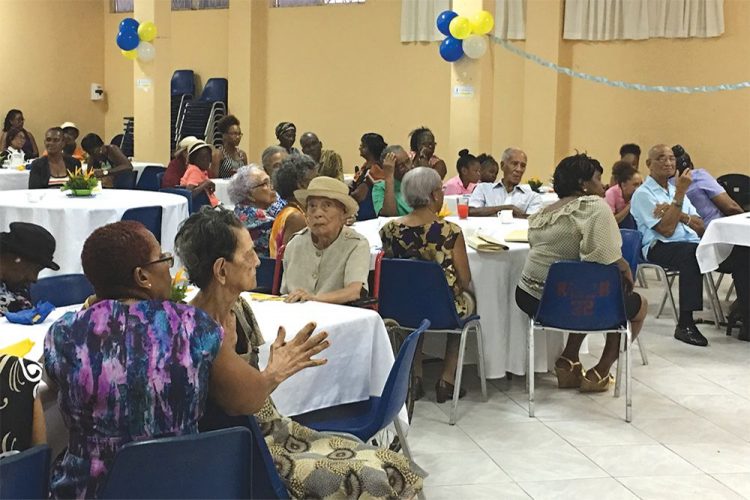 Soroptimist International St Vincent and the Grenadines (SISVG) hosted their annual tea for the elderly on Saturday, October 7, at the Methodist Church Hall in Kingstown.
The tea was held in commemoration of International Day of Older Persons, which was celebrated on October 1, under the theme "stepping into the future: tapping the talents, contributions and participation of the older persons in society." 
The day is celebrated as a day to appreciate the contributions that older people make to society.
President-elect Josie-Anne Small, in her address, said that Soroptomist has set aside this special time to show respect and appreciation to the elderly and to celebrate their long-standing contribution. She further went on to say that we must reflect on ways we can help the elderly feel more confident about this chapter of their lives.
The tea was attended by approximately 50 persons, who were entertained by La Gracia Dance Company, Avenue Dance Company, Ken Isles on Steel Pan and Andre Jackson.