Posted on
Kairel Edwards excited, happy hard work paid off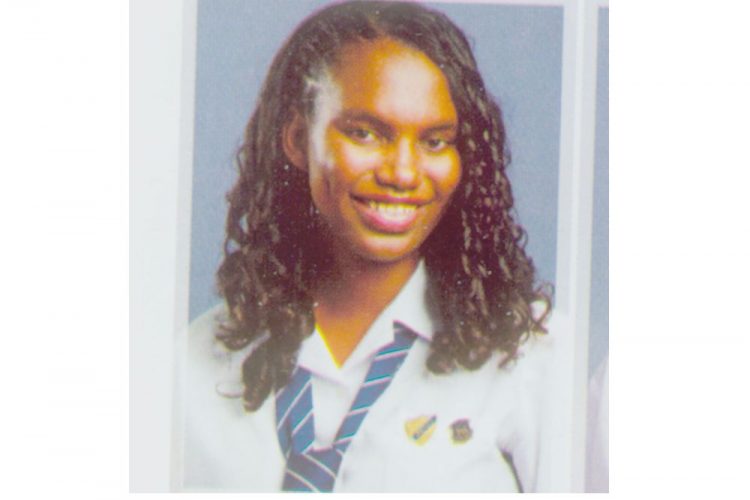 Every year, students in St Vincent and the Grenadines (SVG) are taking on bigger academic challenges and succeeding, and Kairel Edwards is no exception.
Kairel, from Calder, is one of three young women who this year were joint first place winners of the Prime Minister's award for being the most outstanding performers in the 2017 Caribbean Advances Proficiency Examinations (CAPE).
Edwards gained all grade one passes in communications studies, Caribbean studies, biology unit 1 and 2, chemistry unit 1 and 2, physics unit 1 and 2 and pure mathematics unit 1 and 2.
The daughter of Elmore and Kaleen Edwards, Kairel told SEARCHLIGHT on Thursday that she was "excited and happy" that her hard work had paid off.
But while others are taking time off to relax, Kairel isn't, being currently employed at Bowman's Pharmacy as an assistant pharmacist, where she is gaining expertise in the field she is passionate about pursuing.
And, after only one month on the job, Kairel said that she is familiar with most of the drugs at the pharmacy, over 1,000 different medicines.
She is hoping to take up her scholarship next year at the University of Technology (UTEC), Jamaica, or at the University of the West Indies (UWI) St Augustine campus in Trinidad, where she wants to specialize in pharmaceutical research and manufacturing.
When asked from where her success stems, Kairel said that it was spurred by the knowledge she gained from an early age through an initiative her father took.
"My father put me on a critical thinking course…he wrote a book on it and it is located at the local book stores and entitled 'How to make children better problem solvers'. I also practised a lot and asked teachers and peers for help," explained Kairel, who also spoke about being determined to succeed.
She offers advice to students: "Make sure read and understand and if you don't understand, seek help and when you do understand, practise."
She also thinks that surrounding oneself with competitive persons helps boost you academically.
"Competition drives how hard I work," said Kairel, who graduated from the Girls' High School with 13 CSEC subjects, after attending four different primary schools, the Marriaqua Government School, the Richland Park Government School, the Brighton Methodist School and finally the Kingstown Preparatory School (KPS).
Kairel, who stands five feet 11 inches tall, also enjoys modelling and did so while at the SVCC with the performing arts society.
She is the sister of Kayrel Edwards, who also won a national scholarship in 2013.(LC)