Posted on
FLOW Lions Club Public Speaking Competition finalists selected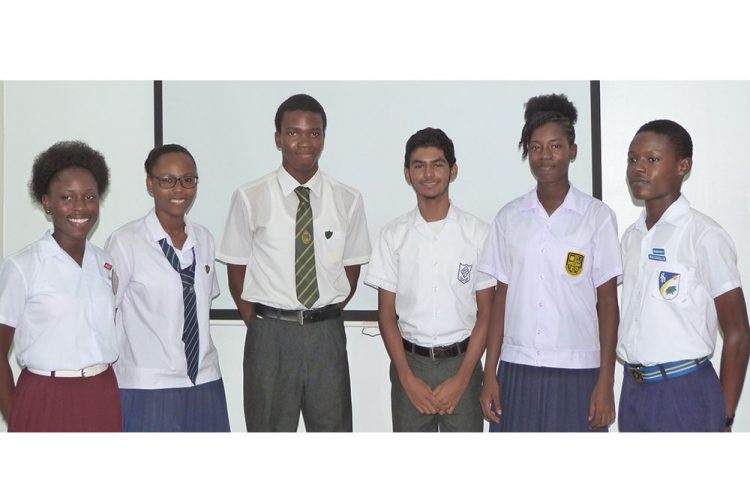 Six finalists have been chosen to go head-to-head at the FLOW Lions Club South Secondary Schools Public Speaking Competition on October 25.
The Lions Club South/FLOW public speaking preliminaries ended last week, with six finalists being selected to battle it out in hopes of becoming the next schools' public speaking champion.
The six schools and finalists who have made it to the last round of the competition from a pool of 18 participants, are Jozelle Henry from Bishop's College Kingstown; Zoe Porter of the St Vincent Girls' High School; Jaykwarn Donald-Payne of the St Vincent Grammar School; Alejandro Tesorero of St Joseph's Convent Marriaqua; Reyann Williams of Mountain View SDA; and Joel Ross of St Martin's Secondary School.
For the 27th year of the competition, the six students will be required to research and speak on the topic: "The emergence of Donald Trump politically, has fuelled a frightening set of extremism in the United States of America and to some extent across the globe."
At a briefing held with the students and their teachers last Monday, president of the Lion's Club South Junior Bacchus voiced his hopes for the competition, saying, "I'm hoping that this year it will be a competition that will attract the attention of the public. We will have the views of the young people really impacting on the psyche of our people."