Posted on
Farmers called upon to triple production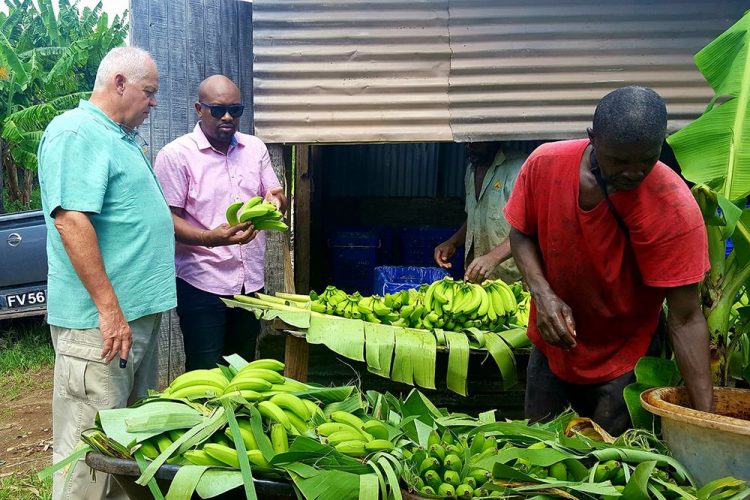 Vincentian farmers are being called upon to triple their production to supply the markets now looking for suppliers, owing to the passage of hurricanes Irma and Maria.
During a sitting of Parliament on October 5, Minister of Agriculture Saboto Caesar said all farmers are being called upon to triple production for the period that the Caribbean islands ravaged by hurricanes are knocked out of commission.
Caesar made this request in response to a question from the Opposition on the measures being put in place to handle changes in the market caused by Hurricane Maria in Dominica and Hurricane Irma in Antigua, Barbuda and the British Virgin Islands (BVI).
Caesar said that this week, four traffickers from Dominica will visit stakeholders and the Ministry in St Vincent and the Grenadines (SVG) with the intention of purchasing goods from here.
The traffickers will also purchase goods from St Lucia.
According to the minister, the traders from Dominica will spread the word to other traffickers in Antigua, Barbuda, the British Virgin Islands and others, to temporarily purchase goods from SVG until their own production platforms are back in working order.
The minister said this approach is being taken because the wish is for Dominica to maintain its markets in Antigua and other Caribbean islands.
"We are all part of a sub-region…the OECS. We are all brother and sisters. We are all in this together," he commented.
Caesar also said if Dominica is knocked out for a significant period of time, then it opens up the region to an unhealthy influx of imports, which they are trying to avoid.
He also stated that at this time, the Ministry of Agriculture has "received a number of requests for goods to be sold in Antigua and Barbuda, St Kitts and Nevis, the Commonwealth of Dominica, Anguilla, BVI, St Martin and St Maarten."
Not only has the Ministry been receiving requests, but the private sector has also separately been making arrangements.
The minister said as far as he is aware, a boatload of produce had sailed to Montserrat a few weeks ago.
"The farmers of St Vincent and the Grenadines are being called upon to almost triple production," he said.
The minister said the gap in the market will require a large movement towards production and the Farmers Support Company has made an application to the bank to the "tune of five million EC dollars."
Caesar stated that the opportunity on our doorstep and the thrust to increase production will call for a lot of money and capital injection.(KR)