Posted on
Angry man wants accused to pay for killing brother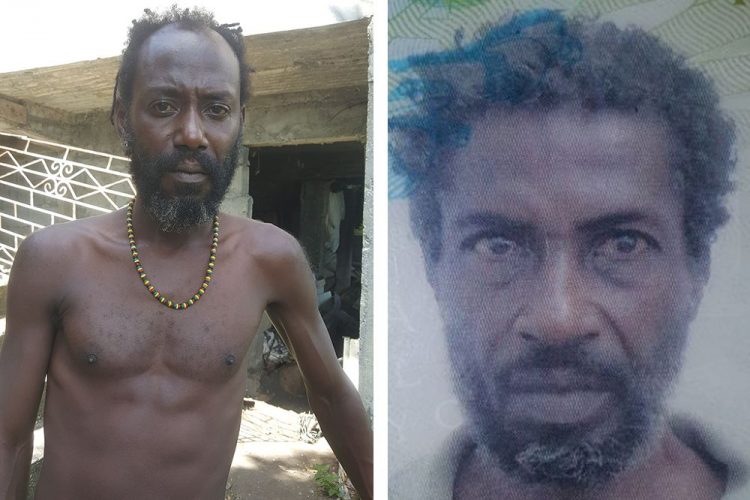 Dale Rohan Samuel-Wilson is hurting over the violent death of his brother, Christopher Wilson, and so are other members of his family.
And while the pain may not ease up anytime soon, if relatives of the man charged with committing the vicious act reach out to the grieving family, that will help the healing process to begin.
"I can't put into words how I feel right now," Dale told SEARCHLIGHT from his Monkey Hill home on Wednesday.
"My mother in pain and my other brothers are distraught, I walking on the earth but I am not here."
Christopher, a 52-year-old mason, was struck on the head with a metal rod on Friday, September 22, in Edinboro where he lived.
He was taken to the Milton Cato Memorial Hospital (MCMH), but lost the fight for his life last Sunday, October 8. An autopsy revealed that he died from blunt force trauma to the head.
His death brought the number of violent killings in St Vincent and the Grenadines (SVG) for 2017 to 34.
Addressing the family members of the man accused of killing Christopher, Dale commented, "None of you all have the simple common decency to look for my old queen and let her know that you don't condone these types of activities by the younger generation of your clan. Them thing dey bun me and put more hurt on my mother."
Dale said that he knows the parents and grandparents of the accused man and he is begging one of them to say something to his family.
Dale said his brother, whom he referred to as "Christoman," is the second of five children and no one expected him to die like that, as in his 52 years on earth, he has never been involved in a physical altercation with anyone.  
Dale explained that although his brother was mentally challenged and had a "dirty mouth" at times, he was well known and a helper.
The dreadlocked man said that he and his brothers grew up in a tightly knit home and at times the only thing they had to share was love. He said that his brother's death has affected them deeply.
The angry man said he believes that many youths, not specifically the accused, have lost their way.
He said that it is bad when a youngster can look at a mentally challenged person and strike him not once, but three times in the head with a metal rod.
"…That mean you have no sense; you crazier than the mad man himself; you have no sense…," Dale said.
Christopher's mother, Shirley Wilson, said although her son was mentally challenged, he would always take his medication, so he did not show his issues.
"I feeling real sad about the whole thing. I just like justice to be done," said Shirley.
"He was quiet and cool and not angry or troublesome and didn't interfere with people. The day the thing happened, the boy gave him words and he gave him back words and he hit him behind his head," said Shirley, who will bury her son on Monday, October 16, after a service at the Methodist Church in Kingstown.(LC)