Posted on
Abigail Scott – determined to succeed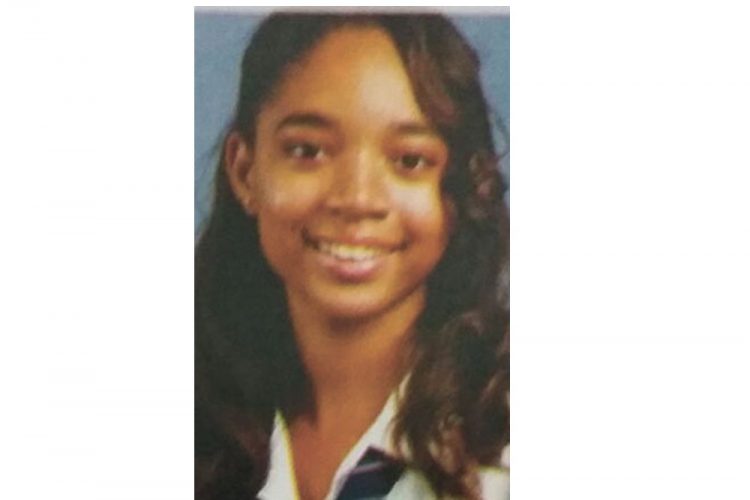 In Hebrew, Abigail means father rejoiced, or father's joy or, gives joy.
And, that is a perfect description of what Abigail Scott has done; she gave joy to herself and her parents, when they heard that she was a joint winner of the Prime Minister's award for being one of the most outstanding local performers at the 2017 Caribbean Advanced Proficiency Examinations (CAPE).
The devout Christian, who worships at the Cavalry Baptist Church in Arnos Vale, gained grade one passes in communications studies, Caribbean studies, biology unit 1 and 2, chemistry unit 1 and 2, physics unit 1 and 2, pure mathematics unit 1 and 2. The subjects were taken while Abigail was a student at the St Vincent and the Grenadines Community College (SVCC).
She is no stranger to academic excellence, as she graduated from the Girls' High School (GHS) with 15 CSEC subjects.
The Arnos Vale resident is currently employed at her alma mater, the GHS, where she teaches biology and physics, a job which she describes as "very interesting and rewarding."
She told SEARCHLIGHT on Thursday that her job allows her to share her passion for science.
But although the science, technology, engineering and mathematics (STEM) lover is focussed on a profession in that field, she has not yet decided what career she will pursue, but will be going off to university "next year for sure."
The daughter of Bernard and Dawn Scott said when she heard that she had won the PM's award and the full university scholarship that came with it, she was relieved, "because it is something that I wanted to achieve, because my parents told me that if I wanted to study, I had to get a scholarship and I knew from primary school I had to get a scholarship."
She said that her determination to succeed and win a scholarship played a huge role in her success.
"You could be brilliant, but you have to be persistent and you have to set goals and set plans on how to achieve these goals and do it. You can have the most plans, but if you don't have the drive to carry out what you say you will do, nothing will get done; so, I think determination plays a key role and for me personally, determination is an innate trait, as whenever I do something I aim for perfection," said the bespectacled lass.
She added, "…and I love learning. I have a strong passion for STEM and while studying isn't glamorous, it pays off."
She is encouraging students to always choose a field they love and push through any adversities, while trusting in God.
"Just do it," she encourages, using the slogan made popular by the popular brand Nike.
Abigail has as her hobbies reading and playing the piano. She was an avid debater, attached to the debating society at the SVGCC and while there, she was a member of the team that represented this country at the inaugural Windward Islands debating competition in St Lucia.
She is also proud of the fact that she graduated as valedictorian from the SVGCC Division of Arts, Sciences and General Studies, a feat also achieved when she left the GHS and the St Mary's RC School.(LC)