Posted on
Vincentians need to get back to Christ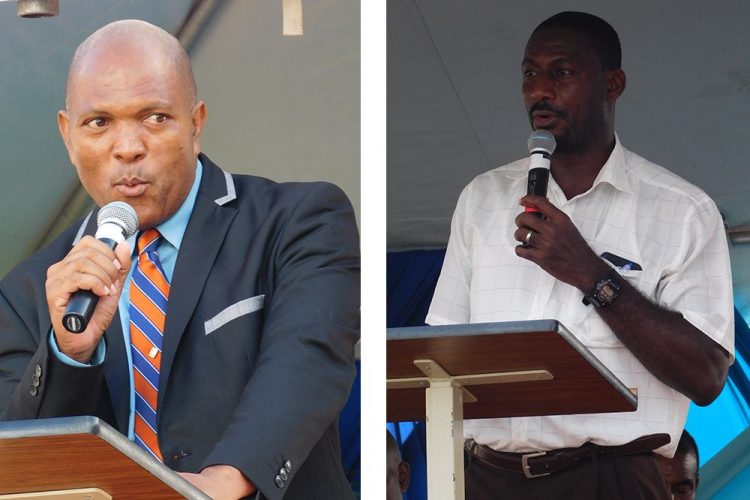 If criminals wish their circumstances to change, they must recognize that they have deviated from
Christian beliefs and get back to Christ.
This is the belief of parliamentary representative for South Leeward Nigel Stevenson, which he expressed at the National Day of Prayer last Monday, where he was representing the Opposition New Democratic Party (NDP).
Stevenson, who spoke on behalf of Opposition Leader Dr Godwin Friday, made an analogy between the parable of the 'Prodigal Son' of the Bible and what is happening with Vincentian youths.
"Look at what is going on in St Vincent. It is no longer life as we know it anymore. So the far country that we are talking about is not that physical location, but the far country must be a state of mind.
"When you look at young men who would commit the most henious crimes, it tells us that we are in a 'far country'. Our minds are twisted."
Stevenson urged that just as the 'Prodigal Son' came to his senses and returned to his father, our youths should also return to their godly teachings.
Also speaking at the National Day of Prayer was Reverend Adolph Davis, superintendent minister of the Methodist Church. He was charged with praying for national security and against crime and violence. Rev Davis prayed that Vincentians, not excluding Christians, would realize their contribution in shaping a materialistic lifestyle.
" …Our way of life in this system, that we no longer hold the sufficiency of 'seek first the kingdom of God and his righteousness,' but rather we have become very material minded and materialistic in getting more and more, that we have even used you (God) for getting the more."
The clergyman then asked God for forgiveness.
"…Lord forgive us for seeking the things and not the God that created the things…."
He prayed for the various stakeholders in the prevention and creation of crime in the country.
"We pray for integrity and credibility in the police force. We pray, dear God, integrity and credibility would so stand out that citizens would so trust them (the police), that those who have information would be prepared to come out…"
He prayed that Vincentian leaders would lead with integrity and to uphold godly values and for the conscience of criminals to be reactivated.
The National Day of Prayer was organized by the Ministry of Education, Ecclesiastical Affairs and National Reconciliation, in collaboration with various churches.(CB)