Posted on
Two to represent SVG at WFYS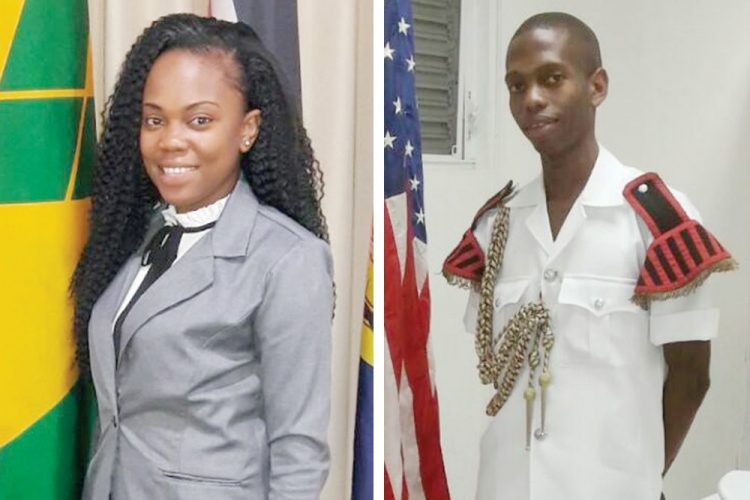 Two Vincentians, Donique Billingy and Stefano Billingy. will represent St Vincent and the Grenadines (SVG) at the 19th World Festival of Youth and Students (WFYS), which will take place in Sochi, Russia from October 14 to 22.
The delegates will unite with over 20,000 young leaders from more than 150 countries.
Donique is a Caricom Youth Ambassador SVG Committee member, while Stefano is a member of the Royal St Vincent and the Grenadines Police Force (RSVGPF).
The WFYS aims to consolidate the international youth community, strengthen international ties, as well as promote international and intercultural co-operation. One of the main goals of the upcoming festival is shaping a common vision of the future by the young leaders from different countries, trying to articulate responses to the most pressing challenges of the generation.
The main agenda of the discussion programme is to encompass the 17 Sustainable Development Goals, adopted by the United Nations.
The programme of the WFYS 2017 involves various platforms, including panel discussions and open lectures on topical issues of youth policy and international relations, sports competitions, as well as a number of cultural and creative events.
Tentatively, key issues of the event will be: culture and globalization, global economy, knowledge economy, public institutions' development, politics and international security. Furthermore, each day of the festival programme will be dedicated to a particular region of the world, and its final chord will be the day of Russia.
The delegates leave SVG on October 11 and have expressed special appreciation to Invest SVG, the RSVGPF Welfare Association and the public.