Posted on
TV show dubbed 'Youth Corner' coming soon to SVG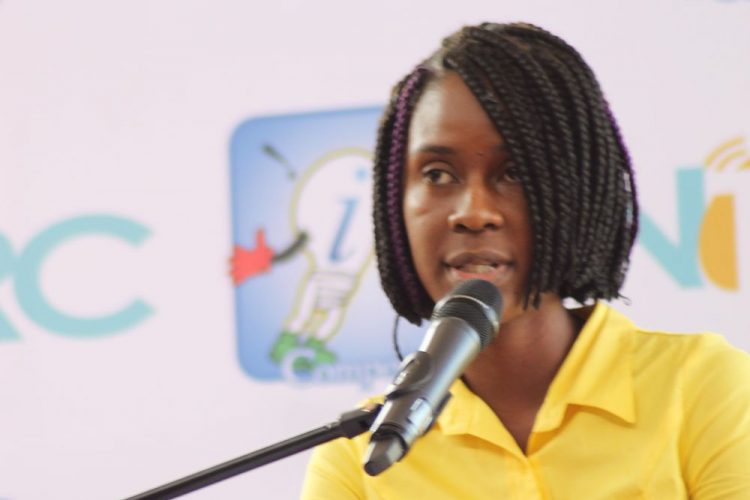 A television programme called "Youth Corner" is currently being conceptualized by former Miss St Vincent and the Grenadines (SVG) contestant Vakeesha John.
John spoke about the initiative earlier this month, during the launch of the National Telecommunications Regulatory Commission's (NTRC) annual Ideas and Innovation/I2 competition, which was held at the St Vincent Community College (SVCC).
The Layou resident said the television programme will focus on exposing and appreciating the many talents and positives of our young people.
She said, in her opinion, this country is blessed "with many young people who have "exquisite talents, energies and abilities" and as a teacher at a rural school, she has met students who fit this description.
"This has triggered my curiosity and resulted in the exploration of factors that both hinder and facilitate young people's growth and success," said John.
I have come to realize and appreciate the fact that children come from diverse backgrounds and all do not have the same structure in their lives. However, I firmly believe that a young person's present situation in no way gives another the right to undermine them," said John.
She noted that a closer look will reveal that our young people all have their own passions, gifts and abilities, which if properly honed, can translate into them becoming innovative, responsible and outstanding citizens of SVG. 
The television programme will focus on the various fields that young persons are involved in and these youths will be invited to share their stories, successes, challenges and ways in which they intend to use their talents and expertise to motivate other youths and to develop the country.
Focus will be placed on areas such as education, sports, technical vocation (electrical, mechanical, woodwork, carpentry, plumbing, painting etc), culinary arts and cake decorating, tourism and hospitality, fashion design, music and the arts, church ministry, seamstresses and tailors, agriculture, fishing, non-profit organizations, massage therapists, health care, children with special needs, teaching, vending and photography, among many other areas.
John is also hoping to have featured articles in local newspapers and on social media about the youths and the many events and activities that they are engaged in.
This programme is scheduled to commence in October.
"Remember, if the youths fail, we as leaders fail. If they rise, we rise. If we raise them well, then they will raise our standards and our nation. Let us bombard our nation with what matters. Let us speak about what should remain and pay less attention to what's wrong. Let us make things right," said John.
She said that, in her opinion, the youths need motivation to do well in a sustained manner and to strive for even greater things.
"It is therefore our duty to highlight the positive accomplishments of our young people, rather than always focusing on the negative, as the negative can hinder us and cause us to lose sight of everything else. It is with this reality that I realize the need for widespread celebration and recognition of our talented youths, as a way of motivating and inspiring them. This can have a positive effect on other young people who can then realize that they, too, can become successful," John said.