Posted on
Massy Stores awards scholarships to four students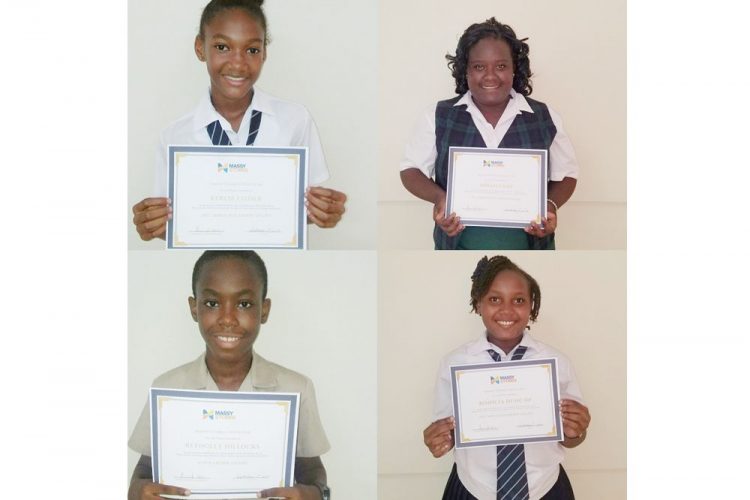 The parents and guardians of four students are grateful to Massy Stores for the company's continued contribution to the education sector here.
The supermarket giant's latest initiative has seen four students rewarded with scholarships.
Marketing officer at Massy Petra Plato told SEARCHLIGHT that the scholarships were given for the academic year 2017/2018 and were open to students who sat the Caribbean Primary Exit Assessment (CPEA), the Caribbean Examination Council (CXC)/Caribbean Secondary Education Certificate (CSEC) examinations and the General Certificate of Education (GCE) examinations.
Plato explained that three spots were open to the public and one was open to the child of the Massy staff member who was the top performer in the CPEA.
The staff scholarship went to Ronicia Lewis, while the external CPEA scholarships went to Kerese Cozier and Reynolly Hillocks. The CXC/CSEC/GCE scholarship went Onelia Cato.
"We want to congratulate all the students who were successful applicants in the 2017/2018 scholarship and to encourage all the students to put in the hard work and they will see the results," said Plato.