Posted on
Police can't be everywhere – ACP Joseph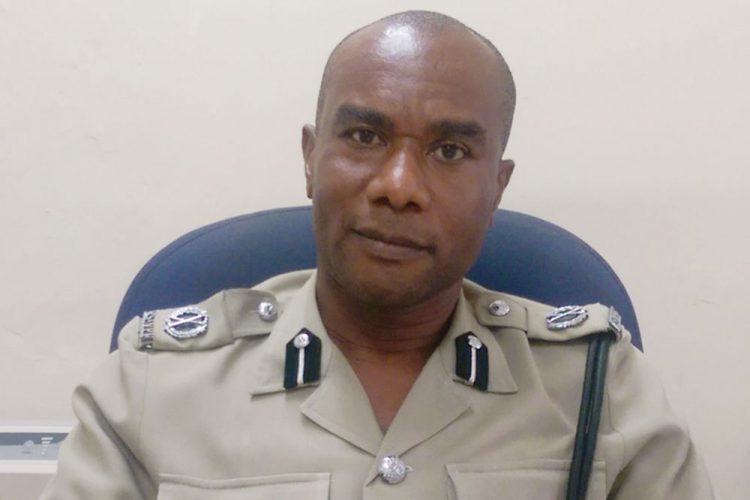 While the police must patrol hot spots and try to be proactive in the prevention of crime, it is impossible for police officers to always be where crimes are committed.
And that is why Frankie Joseph, the Assistant Commissioner of Police (ACP) in charge of crime, is encouraging the public to team up with the police in the fight against crime.
During a recent interview with SEARCHLIGHT, ACP Joseph said once a criminal has picked a target, that person will do anything to ensure the mission is achieved, regardless of the time and who is present.
Joseph was speaking on the heels of the daring daylight shooting at the entrance of the Leeward bus terminal, which took place on September 26 at around 1.30 p.m.
In that incident, a masked bandit shot and killed Wendel "Grindy" O'Neil and wounded two other persons, in one of the busiest areas of capital Kingstown.
ACP Joseph said while police officers have to try to be where they expect these things to happen, they can't always be everywhere and at times the perpetrators of these acts seem to plan very well.
He said in the case of O'Neil's shooting, a police patrol had just left the area about five minutes before the shooting took place.
"…and then they got a call and they reached back there in about two minutes," said the ACP.  
He noted that in another incident, which saw someone killed in Vermont, a patrol had just left the area and was on the way into Kingstown; they heard that someone had been killed and had to turn back.
"It goes to show, that these persons that are involved do not leave stones unturned once they have a target in mind," noted Joseph, who stressed that police officers are not always able to prevent crimes from happening, so it is important that the public plays its part when it comes to passing on information to the police.(LC)