Posted on
Lodge Village Government School receives duplicator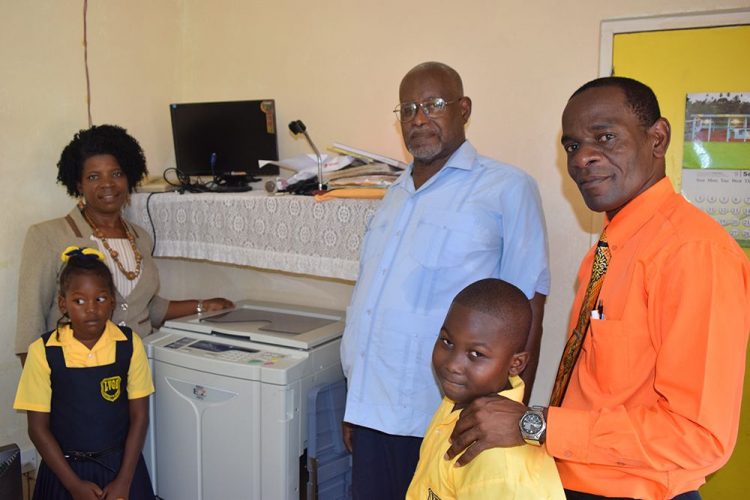 The Lodge Village Government School has had one of the major challenges at the institution eased, thanks to the benevolence of the believers gathered at Scrabo Gospel Hall of Northern Ireland.
Hence, the school was last Monday presented with a duplicator, valued at $3,950.
The relationship between the donors and the school has been longstanding.
According to the school's head teacher Keslon Wilson, "Mrs Patricia Thom leads a group of past educators who conduct Vocational Bible School during the annual August school vacation. They were the ones who led the initiative to give back to the school and were able to do so through the sponsors of the annual programme."
Expressing his profound thanks, Wilson said, "The principal and staff of the Lodge Village Government School are appreciative of this gesture of goodwill and co-operation… We were in dire need of this invaluable piece of equipment, since we have been experiencing serious challenges in having examination papers duplicated.
"This problem is not unique to us and we are very happy that through the kind courtesies of our North Ireland partners, we can assist other schools in getting their examinations completed," Wilson concluded.(RT)