Posted on
Rubis assists RRL team to travel to Dominica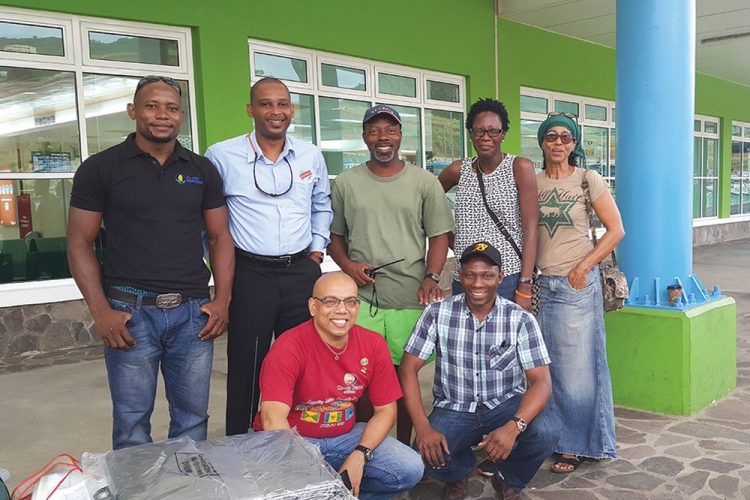 Efforts by the Rainbow Radio League Inc (RRL) to send a medical and communications response team involving medical doctors and Emcoms (emergency communications) First Responders to Dominica has paid off, thanks in part to Petroleum Rubis SVG.
The response team, which is being led by Dominican medical doctor Masada James, was flown into Dominica on Monday by SVG Air.
James is very familiar with the terrain which is most affected, as he was brought up in the district.
Rubis' donation came in the form of aviation gasoline (Avgas) which assisted in helping to airlift the first responders to the Melville Hall airport.
RRL specifically requested fuel for the aircraft transporting the response team, along with supplies to sustain the volunteers while on duty in Dominica. The RRL has a Memorandum of Understanding (MOU) with SVGAIR and Mustique Airways to transport first responders to affected areas requiring assistance, once fuel is provided for the aircraft.
Country representative of Rubis SVG Elroy Edwards said that his company was happy to be part of the national drive to assist our "sister island Dominica."
"We know very well what Dominica is going through and under these dire circumstances, we just want to stand in solidarity with them," said Edwards.
Donald De Riggs, one of the founding members of RRL, expressed gratitude for the assistance, and said the donation made their mission possible.
De Riggs further explained that despite the request being late, Rubis had responded in a timely and positive manner.
The RRL member also said that he wanted to forge a closer relationship with Rubis, which will result in RRL providing more assistance to disaster affected countries more efficiently.