Posted on
Renovated school, new comforts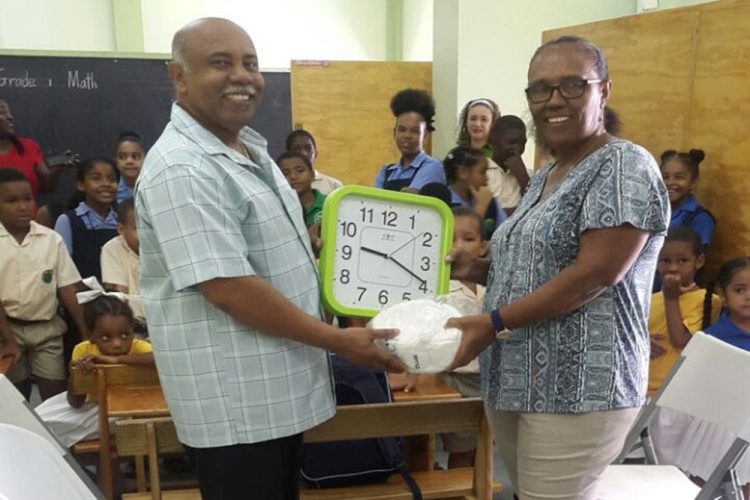 The second week of school in their significantly renovated school compound brought new comforts for the students, teachers and staff of the Dorsetshire Hill Primary School.
Despite the obvious pleasure of the welcoming ambience of their new surroundings, the school embraced the initiative of the Parliamentary Representative Cecil Mckie in securing a range of items for their immediate use and greater comfort.
Items donated included: a mattress for the bed in the sick bay, six folding chairs to outfit the teachers' lunch room, garbage receptacles for the classrooms and a clock.
Two netballs and a kit of netball outfits were also provided to the school to assist with their preparation for the West St George Primary Schools Development Netball Tournament, which is being done in conjunction with the Ashburton Sports and Cultural Organization (ASCO) and which begins at the end of September.
Area representative Cecil Mckie also pledged to provide the school with agricultural implements to get their agricultural programme going, an initiative which he is also taking to the other four primary and one secondary school in the constituency.