Posted on
Hugo Chavez Storage, Distribution Plant receives first shipment of LPG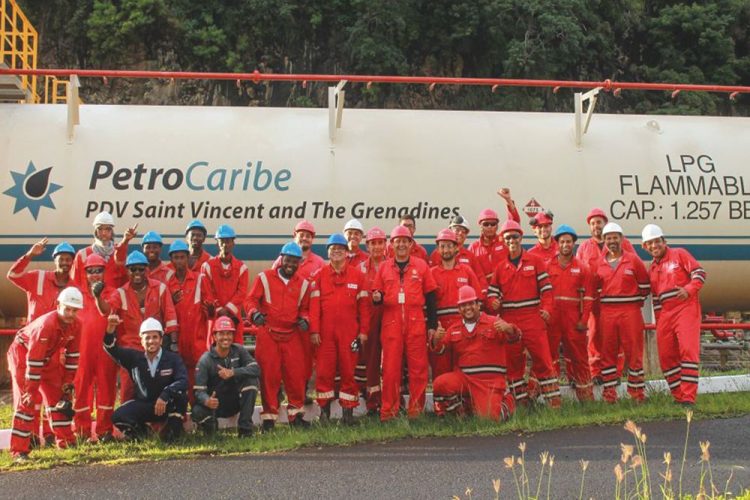 As part of the activities related to the start-up of Phase II of the Hugo Chávez Fuel Storage and Distribution Plant at Lowmans Bay, the first shipment of 1,000 BBLS of Liquefied Petroleum Gas (LPG) was received on Wednesday, September 27.
From early in the morning, the human talent of the joint-venture company PDV St Vincent and the Grenadines, formed by a specialized technical team of Vincentian and Venezuelan personnel, carried out the work of unloading the product and filling the 2 LPG bales of the plant, under strict safety rules and procedures.
The development of the LPG system is the successful culmination of the efficiency and operability tests of all the plant's systems, taking into consideration that in the past few days it has been possible to fine-tune the gasoline and diesel systems.
"Receipt of this product represents a historic landmark for the energy security of St Vincent and the Grenadines, since with the entry into operation of this system, the Hugo Chavez Fuel Storage and Distribution Plant will have an autonomy of approximately three months for the safe and secure supply of LPG to Vincentian homes.
It should be noted that this autonomy will enable the Vincentian State to increase its capacity to respond to any situation of shock or natural disaster, by providing relief and attention to the population.
"The culmination of this project contributes to regional energy integration and security, as expressed in the Petrocaribe Energy Cooperation Agreement, which is based on the fundamental principles of solidarity, mutual respect and the pursuit of economic and social development of the Caribbean peoples.
"The Hugo Chavez Fuel Storage and Distribution plant is a tangible achievement of the leadership of Prime Minister Ralph Gonsalves and President Nicolas Maduro, which secures access to energy and quality of life for the Vincentian people," a release from PDV SVG Ltd said.