Posted on
Guinness Mr Macho returns after 9 years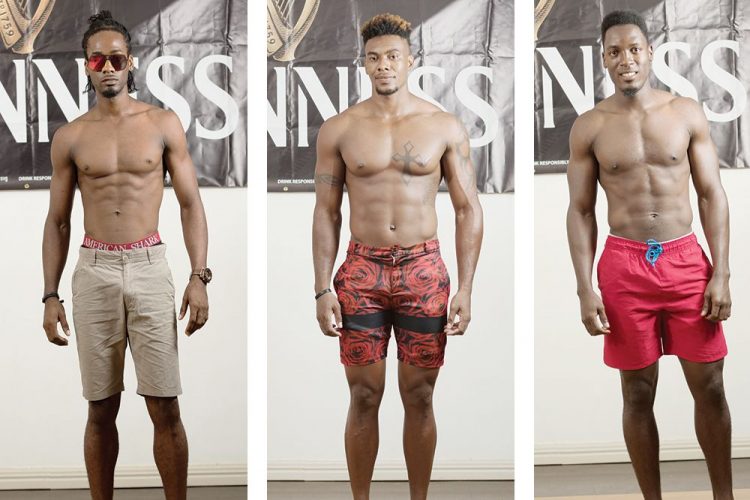 To mark the end of their 20th anniversary year, the Image Modelling Agency is hosting its male model event, Guinness Mr Macho 2017.
This year, 12 competitors will take part in the Agency's fitness and fashion competition, which culminates on Saturday, November 11 at the Russell's Auditorium.
Taking part in this year's event are Image Models Javan Providence, Harvey Derrick, Amos Tittle, Azara Haywood, Trevon Joseph and Bradley Charles; Paragon models Keyan Barrow and Desron Black; as well as independent competitors Kit Horne, Akini Hypolite, Giles Garraway Jr and Jerron James.
This year's competition is broken down into four stages, which began with the first judged event last Saturday. Up next will be the judged fitness event, Socacize, which is being held on October 7th, in conjunction with Constant Fitness, the fitness group that is operated by the reigning Mr Macho, Gary Constantine.
The third event, which serves as the semi-final, will be the Guinness Mr Macho Pool Party on October 21, where the finalists will be decided. The competition wraps up with the Final Night of Competition, where Guinness Mr Macho 2017 will walk away with a $2,000 cash prize, a one-year gym membership from Fitness Lab, an Oasis Spa package and other prizes.
"Guinness Mr Macho is our way to help promote current and aspiring male models. Too often, male models are not given the limelight to showcase their talent during regular fashion shows, which tend to be female dominated. It's also a fun event that builds camaraderie amongst the competitors, as many of them already train together," said managing director of Image Monique Arthur.
The event is being held in association with Grenadine House and sponsored by Guinness, Fitness Lab, Campari, Johnny Walker Black, KB Pixels, Oasis Spa, Max Digital Dark Room, Dasani, with media support provided by Flow.