Posted on
'Everything Vincy' promises October full of activities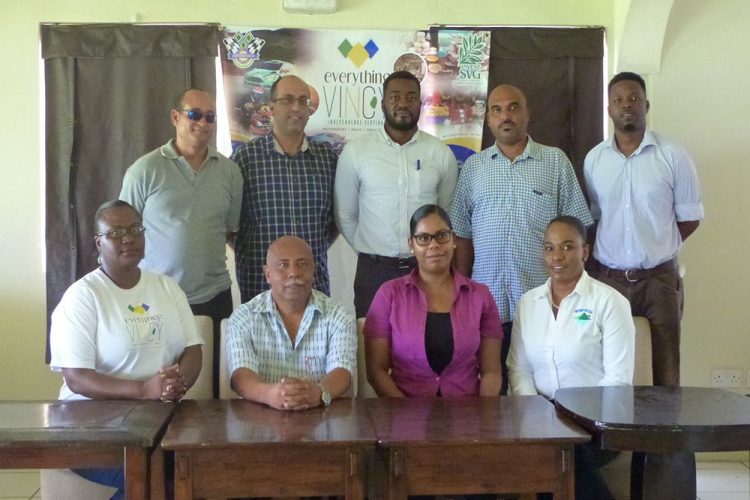 The 'Everything Vincy' festival, designed to advance the tourism sector, promises to contribute to an October full of activities.
The event was officially launched on Tuesday at the National Sports Council Building in Arnos Vale, as a collaborative effort between Vincy Motor Sport, Invest SVG, the Ministry of Tourism, Sports and Culture and other agencies.
The festival is designed to use the attention that St Vincent and the Grenadines (SVG) already receives during October related to Motorsports and combine that with a strong cultural aspect of music, food and display of local businesses, between October 21 and 29. "We saw opportunity for partnership with the Government, as well as our clubs to allow for…significant patronage to be entertained in ways not done before," says chair of the committee for the festival Sanjay Jindani.
According to Jindani, the concept was to build a "tourism product", confirming that "several of our neighbouring countries have committed to coming and celebrating the independence with us."
He further stated that there will be motorbikes and racing cars from other Caribbean islands, confirming Barbados, St Lucia, Grenada and Trinidad and Tobago.
Minister of Tourism, Sport and Culture Cecil Mckie, in his address, spoke of SVG having "conquered the challenges" that it has had "in terms of access to the air," saying the Argyle International Airport now makes it easier for people to get to SVG.
He stated that dredging is about to begin to allow larger cruise lines to dock at the cruise ship terminal to make way for what is "shaping up to be one of the better cruise seasons."
He believes that having moved past these problems, the 'Everything Vincy' festival is vital for improving the tourism packages SVG offers in October.
He informed that "the Department of Culture has been paying particular attention to developing the month of October as a major month where you have activities that add to the sporting and cultural tourism packages of SVG."
The Minister indicated that the hope is to make St Vincent and the Grenadines the destination for the month of October for tourists who are "from the region and also further afield."
He concluded that with the School's Independence Day Parade, the National Independence Day Parade, the National Lotteries Authority's International Masters Competition and many other activities, "the month of October is indeed a full month from 2017 going forward."(KR)