Posted on
C&W launches Charitable Foundation for hurricane relief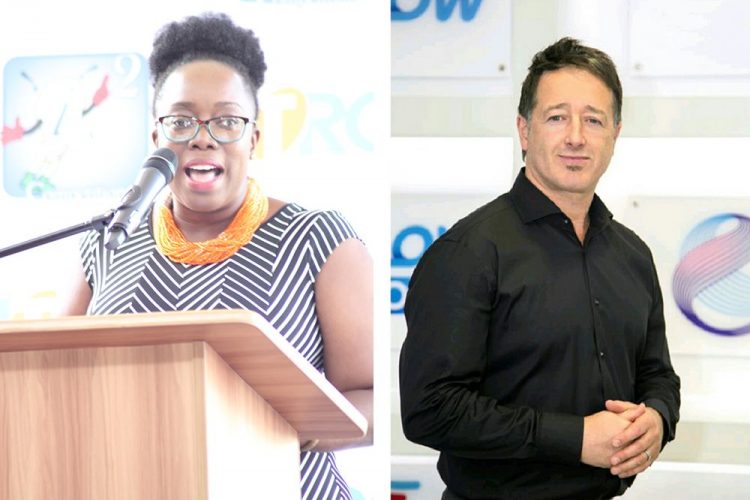 FLOW, through its parent company Cable & Wireless, has designed a comprehensive initiative geared at helping countries affected by the recent hurricanes.
And as a result, persons in St Vincent and the Grenadines (SVG) who want to contribute to hurricane impacted persons can now do so through FLOW.
On Wednesday, September 20, the Cable & Wireless Charitable Foundation was launched with a US$500,000 donation by the telecommunications services provider.
Marketing and communications officer at FLOW St Vincent Nikala Williams said FLOW is in the process of setting up drop-off stations at all their locations on the mainland and in the Grenadines, where persons can drop off supplies.  
Williams said the company is focusing on helping Dominica, as that country was severely affected by Hurricane Maria.
"FLOW will take the expense and responsibility of packing and shipping supplies to Dominica," said Williams.
Another way of donating is through the 'Text to Donate' campaign, where customers in the Caribbean can pledge a $1 donation to aid the relief effort through the Foundation by texting 'GIVE' to 2300. In addition, the company launched an internal payroll giving scheme for its 7,000 employees. 
Williams said after several islands were impacted by hurricanes, FLOW has been helping in several ways, including expertise deployment, humanitarian aid drops and free calls for impacted customers.
She said the Cable & Wireless Charitable Foundation will help to better support the humanitarian efforts across the region.
The initial primary purpose of the Foundation is to serve as a fund-raising hub, enabling money raised to be directed to local, regional and international agencies to execute projects in affected territories.
In the longer term, the Foundation will also support other charitable and community causes in the markets the company serves. C&W also announced a concerted drive to raise further funding from partners, suppliers and individual donors, including the launch of a 'Text To Donate' campaign.  
"The 2017 hurricane season continues to have a grave impact upon some of the markets in which we operate, and the present situation requires a concerted effort to provide much needed relief", John Reid, C&W's CEO, said.
He noted that the huge desire of employees, partners and customers to help has been truly uplifting.
"The establishment of the Foundation is our commitment to do just that – and we're looking to get everyone involved to help drive hurricane relief and other humanitarian efforts," said Reid.
"We stand shoulder to shoulder with those impacted during this severe hurricane season. The Cable & Wireless Charitable Foundation is our deep, long-term commitment to drive much needed funding into markets requiring relief, to enable rebuilding efforts and the return to the vibrancy that represents the Caribbean culture, as well as in the long term, enable further development opportunities. Together with our employees, partners and customers we will continue to make a difference in the markets we're proud to serve," said Reid.