Posted on
'The other Chinese people will buy your house and rent it to you' – Too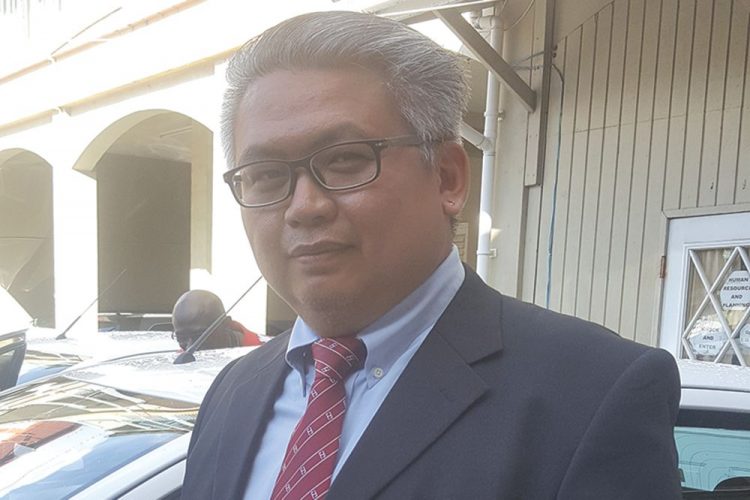 Monspace, a multinational company from Malaysia, says it's a good thing they have come to invest in St Vincent and the Grenadines (SVG) and not "the other Chinese people."
Chief of strategic corporate planning at Monspace Stanley Too made the comment during a recent ceremony to hand over five Toyota Aygo cars, with a total value of EC$450,000, to the Royal St Vincent and the Grenadines Police Force (RSVGPF), at the Central Police Station in Kingstown.
Too said the company has spent more than 12 months doing thorough studies in the Caribbean region.
He said the studies looked at the economic situation and demographics and as a result, they have chosen SVG as their "first stop."
The Monspace representative described this country as an "unpolished diamond" and said his company sees many opportunities here.
"Thank God is Malaysia come to SVG first, as if the other Chinese people come to SVG, they will buy all your houses and rent it [to] you, they will buy all your food and sell it to you at a very high price, they will buy all your shops and rent it to you at a very high price," commented Too.
He said that Monspace is coming into SVG with one objective, "We want to make money together with SVG."
He said his company is interested in the tourism sector and Monspace donated the cars to the police because security is important for tourism. He, however, said he is not very worried about security in SVG, because when he visits the country, he takes walks at night.
Adding that he feels the security here is better than in New York and London, Too said that the fact that he can walk out at night in SVG, "this is called a happy life and a place that will attract visitors."
Too said Monspace is looking into resort development and in the near future, they "will get into SVG and do business and attract more people to come here." He is also hoping to attract other investors. Monspace is a global enterprise with an active interest in multiple sectors, namely telecommunications, real estate,
food and beverage, travel and tourism and technology.