Posted on
Category Five hurricanes have changed risks for homeowners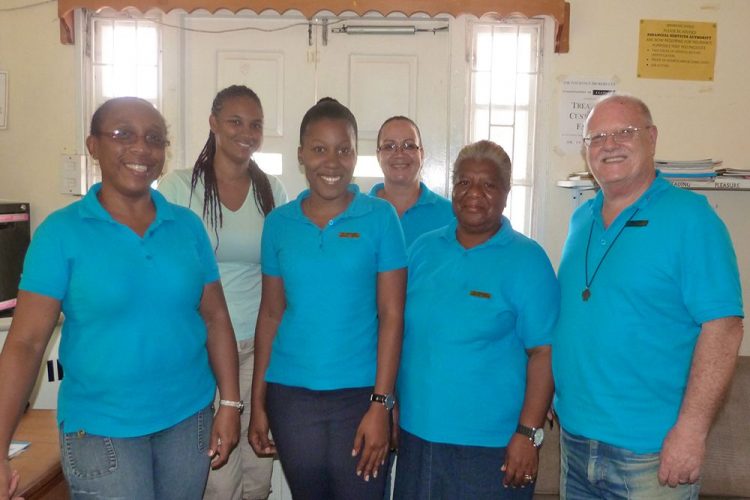 A property insurance expert with 53 years experience is advising people to think about the changing risks created by the unique situation of two Category Five hurricanes impacting the region in two weeks.
Joe Sheridan, chartered insurance practitioner since 1964, says there is a tendency for people around the region to get property insurance only when they are forced to, for example if they take a loan from the bank.
Sheridan gave this advice in an interview with SEARCHLIGHT at his office at the Insurance Brokers last Friday, on the topic of property and homeowners insurance, in the context of the recent storms that descended upon the Caribbean.
"People believe it's never going to happen; therefore insurance is not necessary, but unfortunately, we just have to say three words recently…that's Harvey, Irma and Maria and that makes people think how quickly things can change," he said.
Sheridan said in the wake of a hurricane, an insurance company will send out insurance adjusters in teams to assess the cost of the damage that has been done.
He said if fully insured, a policy holder can expect full replacement cost of a house that has been destroyed, adding that for most policies, up to 10 per cent of what is insured may go towards the cost of temporary alternative accommodation, if the house cannot be lived in.
Additionally, removal of fallen trees and other types of debris is usually covered.
"Nearly every policy allows for the removal of debris, as they call it, which can even include demolition, if a house needs to be purposefully demolished," the insurance expert said.
Sheridan said importantly, in SVG, policies usually cover damage caused by flooding and heavy rainfall.
He, however, explained that if under insured, the person is only entitled to a lower level of payment, which is why he advises that persons should insure for the replacement value of their property.
In the case of situations such as those in Dominica, Sheridan said the length of time taken by insurance companies to settle will vary, depending on the number of claims.
"If you've got thousands upon thousands of claims, then not everybody can be dealt with first," he said, adding that claims must be agreed upon between the insurance company and the client for a fair sum.
Further, he could not comment on whether the destruction caused by the storms will cause insurance rates to go up, citing the uniqueness of the situation.
"Three Category Five hurricanes… Harvey, Irma and Maria …we haven't had instances like that, certainly, in the 27 years that the Insurance Brokers has been in operation and it may be a unique situation."
He said "maybe by the end of the hurricane season," companies may have a better idea about the probability of a rate increase.
Sheridan, however, advised homeowners that insurance is not the complete solution, as some of the cost of damage may be partially covered by risk management.
"Three storms within a month…effectively two Category Five within a week or so…the old rules no longer apply," he mused.
"We ask people to think about the risks they are exposed to and think how they would handle it financially if they had serious damage to their property," Sheridan advised.