Posted on
Vinlec sends employees to hurricane ravaged Anguilla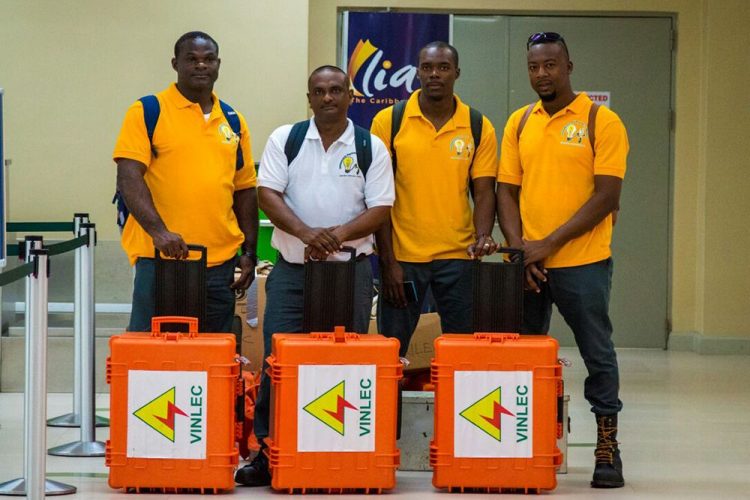 A four-member team from St Vincent Electricity Services Limited (VINLEC) is currently in Anguilla assisting with the restoration of electricity, following extensive damage to the country's network during the passage of Hurricane Irma. The team left the state on Thursday, September 14.
The team comprises staff from the Transmission and Distribution Department and includes Brain Deane, lineman 2 – assigned to metering; Timon Guy, lineman 3 – assigned to line maintenance; Dale Michael, lineman 3 – assigned to Richmond Power Station; and Shane Mc Dowall, lineman 3 – assigned to South Rivers Power Station.
They are providing technical support to the Anguilla Electricity Company Limited (ANGLEC). Staff from other utilities across the region are also in Anguilla working to rebuild the system. A fifth person, supervisor at the South Rivers Station, Lonnie Dabrell, will leave later this week to join colleagues in Anguilla.
Meanwhile, VINLEC provided assistance to persons affected by Hurricane Irma in the British Virgin Islands. VINLEC sent relief supplies to aid in the recovery process. The company donated toiletries and non-perishable items.
The company is currently monitoring the situation in Dominica after the passage of Hurricane Maria and will work with local institutions and CARILEC (umbrella body for regional utilities) to provide support where possible.