Posted on
Venezuela sends 10 tons of humanitarian aid to Saint Martin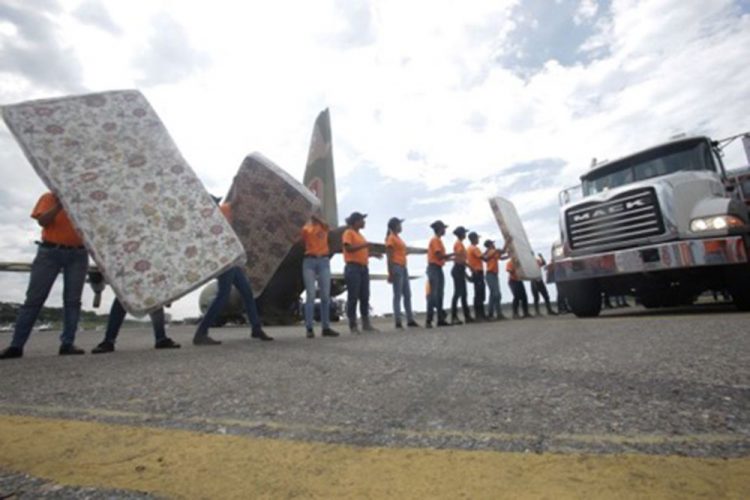 On September 10, a new shipment, carrying 10 tons of humanitarian aid, left on board an aircraft of the Bolivarian National Armed Forces of Venezuela for Saint Martin, one of the 13 islands in the northern Caribbean area affected
by Hurricane Irma, one of the most powerful storms that has hit the Atlantic and which has destroyed 95 per cent of the infrastructure of this French Antilles island.
Mattresses, blankets, sheets, canned foods, medicines, first aid kits and clothing, made up this second shipment, responding to the requirements of the authorities of Saint Martin.
From ramp 4 of the Maiquetía International Airport "Simón Bolívar", located in Vargas state, Néstor Reverol, Minister of Internal Affairs, Justice and Peace, reported on the evacuation of 40 Venezuelans who were on the island of Saint Martin, who returned to the country aboard this aircraft.
He continued by pointing out that the Bolivarian Government is coordinatimg with the Antigua and Barbuda authorities to establish an air bridge with the aircraft of the Bolivarian National Armed forces. In the same way, permanent communication is maintained with the authorities of Haiti and Cuba, to assist the peoples of these sister nations, affected by the passage of Irma.