Posted on
Over 200 students benefit from Digicel's Back to School drive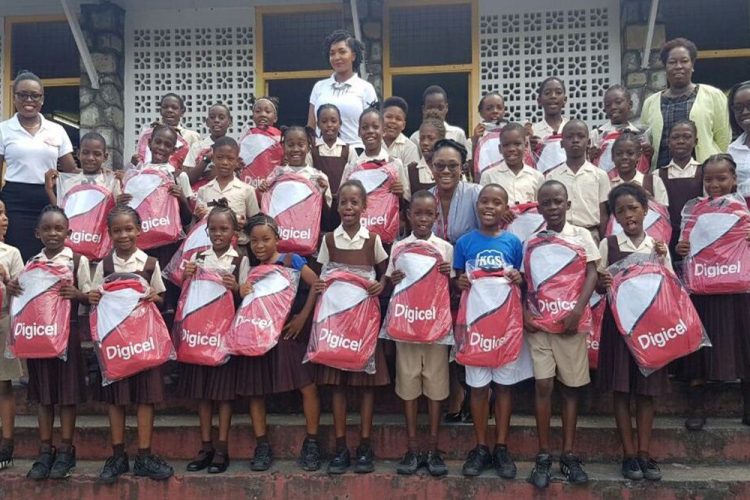 Two hundred and fifty students from seven primary schools across St Vincent and the Grenadines (SVG) are going back to school in style, with a little help from Digicel.
The students have been equipped with backpacks and water bottles, as they settle into the new school year.
The schools, which were selected by the Ministry of Education to benefit from Digicel's 'Back to School' drive, which officially commenced on Wednesday, September 20, are: Richland Park Government, Kingstown Government, Owia Government, Questelles Government, Brighton Methodist, Canouan Primary and the Stephanie Browne Government School. The Back to School drive will continue into Tuesday, September 26.
The principals, Ministry of Education officials, students and parents have already expressed their gratitude to Digicel for continuing to care for the communities it serves by giving back in very meaningful and tangible ways.
John Davies, Digicel SVG country manager, along with members of the local management team, among other members of staff, visited each school to present the tokens to the youngsters. While speaking to the student on the importance of staying in school and obtaining a sound education, Davies encouraged the students to care for the items, adding, "Digicel is happy to supply all you deserving students with these tools, so you can instead focus on exceling in your educational pursuits."