Posted on
No country's sovereignty is more important than any other – PM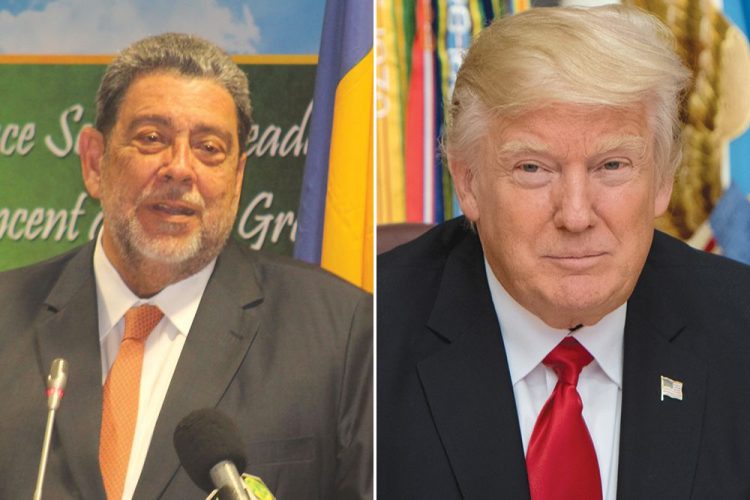 The Prime Minister is reminding all of the importance of cooperation between countries in environmental and all matters, seemingly hinting at Donald Trump's United Nations (UN) speech, despite disclaimer.
An Energy Forum was held in the National Insurance Services conference room on Wednesday, concerned with regional and national initiatives on sustainable energy and how these projects are financed.
In Dr Ralph Gonsalves's speech he thanked the UN for their focus on "the issue of Climate Change, the matter of public policy, globally and regionally and nationally in relation to renewable energy and of course the immediacy of the natural disasters."
He went on to state that just because one country is more powerful than others, that country cannot "threaten to blow" the others to "smithereens", emphasizing that the UN is not grounded on "the illogical assumption that because you are stronger or bigger than anybody else…your sovereignty is more important."
Although the Prime Minister made clear that he was not speaking about anyone in particular, he also clearly stated that he believed discussion should never be discarded in favour of throwing tantrums, just because a country believes itself to be stronger.
He showed how smaller countries are affected in these cases, likening it to an elephant with "no consideration for anything else," who, without caring, "tramples the right of the ant." The Prime Minister also said that Twitter, with its limited number of characters, is not a medium for dealing with the complexities of the world's problems.
Gonsalves' statements came just two days after President of the United States Donald Trump, in a speech at the UN, warned North Korea not to continue on their "suicide mission" or they "will have no choice but to totally destroy" them.(KR)