Posted on
Fashion Night Out: a developing fashion retail platform in SVG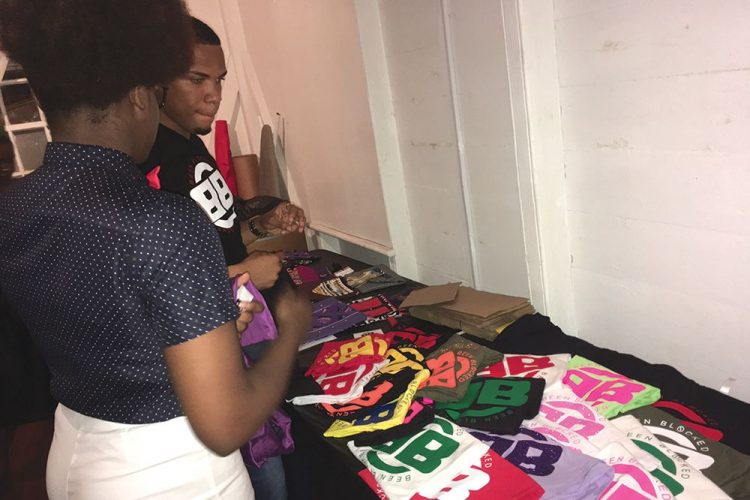 Over 15 local designers recently came together under the umbrella 'Fashion Night Out', hosted by the collective of designers based at the Kimya Glasgow Boutique. The event, which took place at the Youlou Art Centre in Villa on September 14, was first held last year.
It is a spin-off event from American Vogue's Fashion's Night Out, which was a global initiative created to boost sales in the global fashion industry during the last recession. Fashion's Night Out events are held in major cities all over the world.
This year's local version saw participation from designers such as Fashion Is Payne, Ailocious, Rennaissance Creations, Wadada784, Peta Odini, Kimya Glasgow, Olive Art Designs, Been Blocked, Shernicia Mayers, Poshelle and other Vincentian designers, as well as new local jewelry line F&F Creations.
Patrons began arriving early and a steady flow of shoppers and browsers continued throughout the night and enjoyed the wide array of displays, which covered female and male apparel, jewelry, swimwear and handbags.
"We were really pleased with the turnout and also with the fact that people came with the intention to shop. We have always struggled with the fact that many think of fashion merely as entertainment, but we are happy to see our efforts to transition the thinking to be more retail oriented starting to take hold," said one of the event organizers Odini Sutherland of Peta Odini.
Boutique owner, Kimya Glasgow, expressed her gratitude to all who came out and hoped that there would be more corporate support for events of this nature.
"We are a small team, trying to help ourselves and our fellow designers; we do these events with no budget, with very little outside support. Hopefully, through the work we put in now, we will be able to attract partners who are in a position to help us build this platform up even further and hopefully be able to take it to other markets within the region and beyond."
The collective's next event will be their Christmas Night Market, which will take place at the end of November or early December and everyone is invited to #BuyLocal this Christmas Season.