Posted on
AUS contributes to victims of Hurricane Irma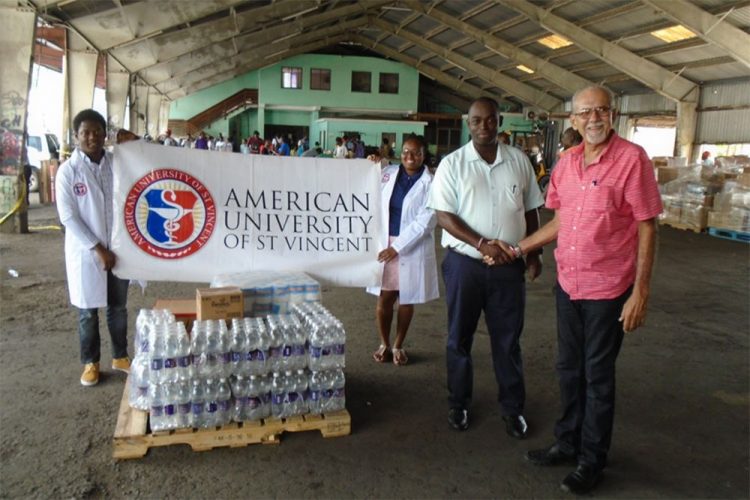 On Thursday, September 14, the students and management of the American University of St Vincent (AUS) School of Medicine contributed several cases of water, crackers, toilet paper, soap, pampers and other items to victims who were recently affected by Hurricane Irma.
Amidst the giving, the medical students present at the handing over of the items also had an opportunity to work on their communication skills, which is vital in medicine, as they interacted with other persons who were also contributing to the hurricane relief effort.
"It was time well spent away from the classroom and a powerful, as well as a memorable occasion for these students. Indeed, acts of kindness of this sort will likely mould these medical students into becoming better physicians," a release from AUS said.
First established in 2012, the American University of St Vincent School of Medicine is a medical school located at New Montrose, St Vincent and the Grenadines. It is locally registered by the National Accreditation Board of St Vincent and the Grenadines and is recognized by the World Health Organization.