Posted on
Access Point Transportation Systems hands out school supplies in Owia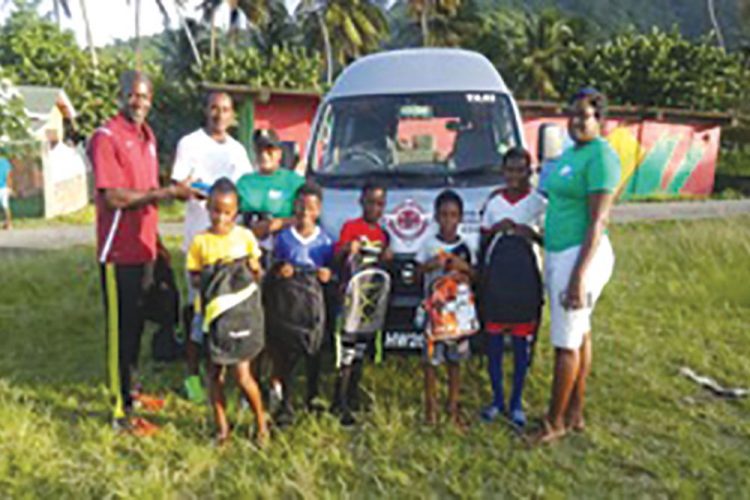 The Village of Owia on the north-eastern side of St Vincent was blessed through a contribution made by Access Point Transportation Systems (APTS) owned, managed and operated by Arrington Burgin.
The service provided by Burgin is unique and was developed on the premise of providing transportation for people with disabilities or residents/senior citizens who are unable to use normal public transportation.
APTS offers door-to-door service to and from a requested location.
The van is equipped with a wheelchair and provides comfort to the individual, along with other passengers who are travelling with him or her.
Burgin met with Dwight Baptiste and other parents from Owia at the Owia Playing Field, where they had a short discussion, from which the concept was conceived for him to return to Owia to train, equip and certify individuals who are part of the swimming team in the area of rescue and being medically prepared for any mishap or thing that can occur during a swimming meet.
At the end of the discussion, supplies for the upcoming school year were handed out to more than 10 children. Children from Overland to Owia were given school bags, notebooks, pens and pencils and other school items.
This is not the first time Arrington Burgin and APTS have handed out school supplies, as it was done in previous years to different families across the country. The day ended in Owia with Burgin conducting a small training session and drills with the Owia United Football Club.
Burgin can be reached at 784-498-2249/784-434-8703/784-456-4422 or emailed at burginton473@gmail.com