Posted on
Massy Stores hands over light bulbs to BRAGSA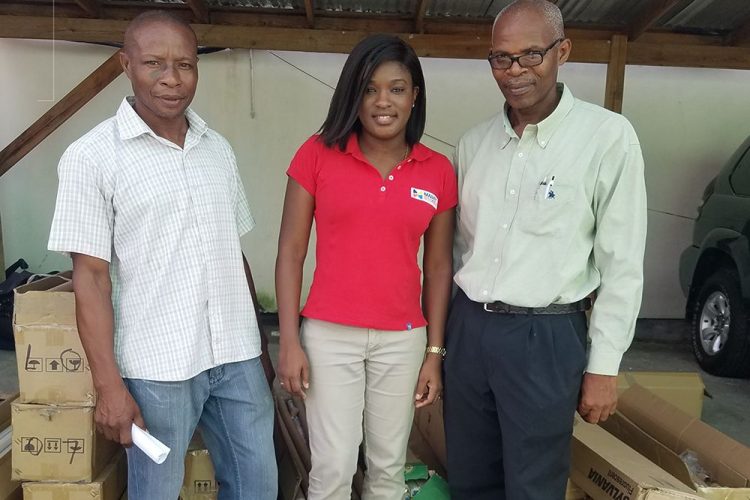 Massy Stores has brought light to
various educational institutions around the country.
Last week, Marketing officer at Massy Stores Petra Plato handed over a quantity of light bulbs to the Ministry of Education and the Roads, Buildings and General Services Authority (BRAGSA).
Plato said the donation is best suited for the various schools across St Vincent and the Grenadines (SVG). The donation was accepted by Building Maintenance officer/Electrical at BRAGSA Joel Williams and senior project officer at the Ministry of Education Joseph Green.
BRAGSA is conducting a $1.4 million repair project at the various schools and Williams said BRAGSA is grateful for the donation.
"We, at BRAGSA, welcome this donation, as this will go a long way with the repairs to the various school across St Vincent and the Grenadines," said Williams.
Green also expressed gratitude for the donation.
"On behalf of the Ministry of Education, we would like to say thanks for donating the bulbs. It came at a good time, as this will enhance the learning environment for the students."