Posted on
FLOW throws support behind NTRC for another year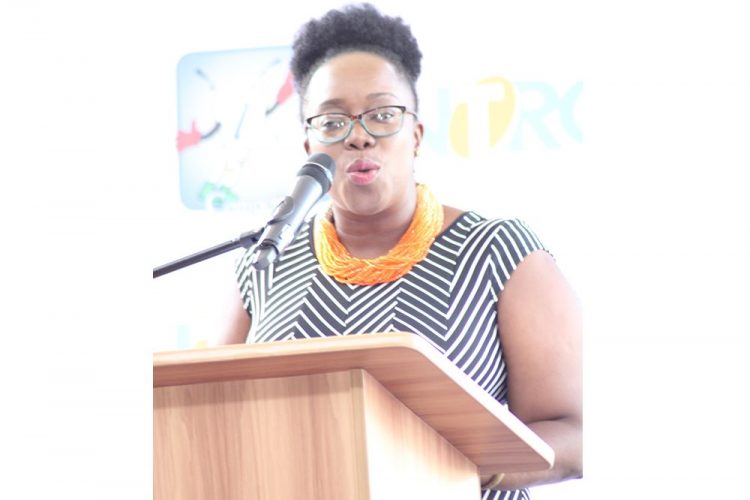 FLOW has once again thrown its support behind the National Telecommunications Regulatory Commission's (NTRC) annual Ideas and Innovation/I2 Competition.
"Mobile application development is aggressive and fast growing and with over two billion people worldwide now owning a smartphone, there is still room to fill the heavy demand for mobile applications," said FLOW's marketing and communications officer Nikala Williams, while speaking at the launch of the competition last Friday, September 8.
Addressing persons at the St Vincent and the Grenadines Community College (SVGCC) at Glen, Williams said businesses all over the world are now leaning very heavily towards mobile advertising and marketing for the obvious reasons, cost effectiveness and cost efficiency. 
"Telecommunications companies such as FLOW are no exception. We have invested heavily in mobile applications that would enhance the experience of our users by providing value, affordability and convenience," said Williams, also praising the NTRC for the initiative. 
She said she strongly believes that a local person can develop an app that can take the world by storm.
Williams noted that FLOW has a number of apps, among them the My Flow App, FLOW Study and FLOW Lend with the latter being one of the top five ranking apps used by Vincentians. 
"I strongly believe that anything worth doing is worth doing well, so I encourage all the 2017 participants to go at this competition with all you have. Take your eyes off your limitations and focus on your aspirations," said Williams.
She said as the students embark on their app building journey, they should follow the "KISS" rule, that is, "keep it simple stupid."
"Make your design easy to use. Although I said there are over two billion smartphone users worldwide, that does not mean we are all adept at using them. Make your app so simple that even the mobile app cave women like me, can use it easily. Before submitting your app, try it out on someone like me to ensure that your app is as easy to use and effective as possible," advised Williams.
She said app builders should not forget the importance of convenience, as if the app does not serve a purpose, fill a need or satisfy a want, most persons won't be interested in it.
"FLOW looks forward to giving continued support to the NTRC on this and similar initiatives, as they cultivate an outstanding pedigree of young male and female app developers that will revolutionize St Vincent and the Grenadines," said Williams.