Posted on
DPP cautions media about reporting on PIs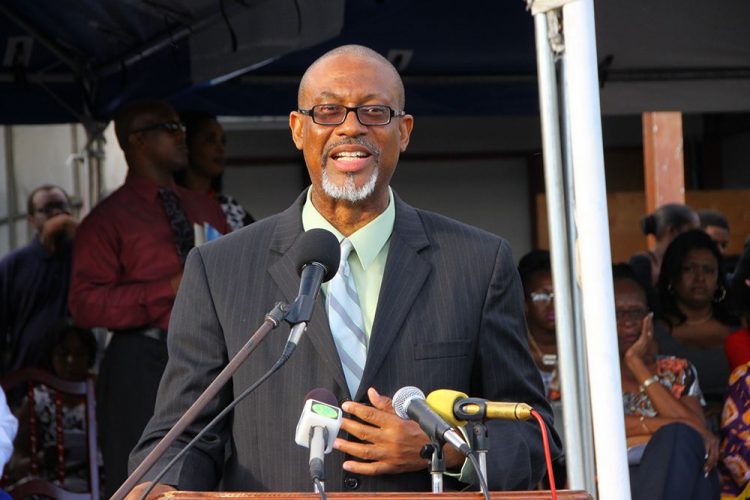 There are several rules about how court matters, particularly preliminary inquiries (PIs), should be reported. However, a number of media houses have been flouting these guidelines.
As a result, Director of Public Prosecutions (DPP) Colin Williams is warning journalists who wish to continue reporting on PIs, and points them to a section under the criminal code which speaks to the issue.
According to Section 98 of the Criminal Code, offences related to judicial proceedings, Section (1) Subsection (g), any person who, while a judicial proceeding is being held or is pending, makes or uses any speech or writing misrepresenting such proceeding, or capable of prejudicing any person in favour of, or against any party to the proceeding, or calculated to lower the authority of any person before whom the proceeding is being, or is to be held, is guilty of an offence and liable to imprisonment for two years.
Subsection (h) says, any person who publishes a report of the evidence taken in any judicial proceeding which is being held in private or which has been ordered not to be published; in this paragraph "evidence" includes the name and address of any party to the proceeding, any witness and any person mentioned in those proceedings; is guilty of an offence and liable to imprisonment for two years.
The law also states that if the offences are done in view of the court, the court may cause the offender to be detained in custody and at any time before the rising of the court on the same day, the offender can be sent to prison for one month.
The purpose of a PI is to determine if there is sufficient evidence to set the matter down for trial before a Justice of the Superior Court. In practice, the inquiry is used to test the strength of the Crown's case and according to the DPP, certain things that are said can prejudice a case.
He said his office has concerns about reporting generally, but more specifically in relation to what is said at PIs.
"…. You ought not to state what evidence transpired in an inquiry…. But even though there are rules as to what you report in court, journalists here have been really ignoring what should be done at the PI," Williams complained.
He said while his office has issues with how other matters are reported, they have greater control over PIs.
"…As it relates to incident reporting, we have issues with that, but we don't come down hard on the media for incident reporting, where witnesses are being asked to tell their story out of court. That is an unruly horse that we have not tried to mount, but when it comes to PI within the judicial process, we have greater control over that and greater concern that it can jeopardize, ultimately, the trial process and the fairness of a trial," Williams explained.
He said the latest incident where persons are reporting on the PI into the death of banker Randy Lawrence, who was shot on February 14, 2017, allegedly by journalist Junior Jarvis, is troubling.
However, he noted that while criminal charges can be brought, he is not yet sure whether the DPP's office will go down that road.
"We have a whole range of options open to us to proceed against the entity itself or to proceed against the journalist or to see if the warning that we have repeated sufficiently to them will be enough.
"I have spoken to them time and time again. I have spoken specifically to SVGTV and Sheron Garraway and they said some lawyer gave them advice, but that lawyer might be willing to represent them for free," commented Williams.
He said his office just had a full-scale meeting of the prosecution team and they have looked at all the options, "and all the options are open to us."
"You can spend no more than two years in jail. I will say when the time comes, but we are looking at all options," said the DPP, who stressed that reporting must not be done in such a way as to paint a certain picture of the defendant and therefore prejudice the trial.(LC)