Posted on
Arnos Vale Covenant Assembly contributes to Irma victims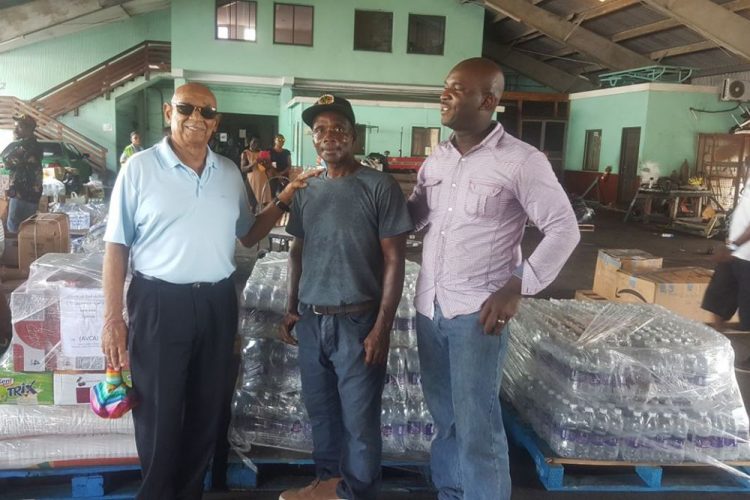 The Arnos Vale Covenant Assembly has joined the list of entities which have made contributions to countries that suffered damage from Hurricane Irma.
Speaking to SEARCHLIGHT on Thursday from the Geest Shed in Kingstown, Pastor Dr Walford Thompson said that the Arnos Vale Covenant Assembly packaged 1,140 bottles of water, soap, rice, Crix crackers, milk and drinks for adults and children, which will be shipped to Tortola today.
Thompson said this is their first donation to Tortola and the church is expected to make more.
The church's donation will go to a representative of the church in Tortola who will distribute the items to persons. Roy George, a pastor at the church
said the donation is valued at over EC$5,000.