Posted on
1,800 tonne barge with supplies heads to Tortola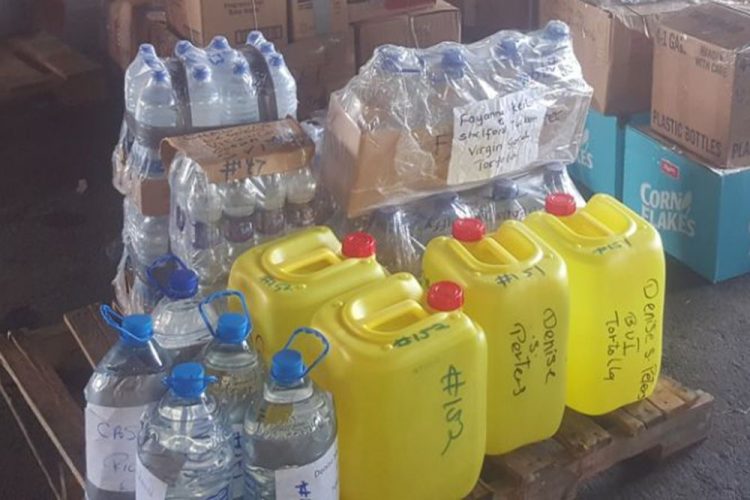 An 1,800 tonne barge, which will take much needed supplies to Tortola in the British Virgin Islands (BVI), will leave St Vincent and the Grenadines later today.
The barge was provided free of cost by a businessman from the BVI and is fuelled by the Government of St Vincent and the Grenadines (SVG) in this country's effort to lend support to those affected by Hurricane Irma.
Speaking on Thursday from the Geest Shed, where the items destined for the BVI were being delivered, checked, packaged and stored, Minister of Transport and Works Julian Francis said the response from the Vincentian public has been great.
He said Vincentians have been through similar devastation and received help, so it is important that we help others in their time of need, as we have many brothers and sisters in the BVI and the other countries affected.
Francis said the barge will land in Tortola and packages must be properly labelled for effective distribution.
Some of the items will be from government to government, while another set will go to SVG's honorary consul in the BVI, who will do the distribution of the items from family to family.
"I am very pleased with the response and we have seen a lot more stuff than we expected. I believe that the barge will be filled, but if not, the Prime Minister has organized so that it will pass in St Lucia to collect more cargo," said Francis.
The barge will also carry items donated by the Good Hearts Foundation, which held a concert last night at Heritage Square.
Entertainer Rondy "Luta" McIntosh of the Good Hearts Foundation said that persons who came to the concert gave generously. He said the main aim is to help Vincentians living in the BVI and the other affected places.
Members of the public donated clothing, water, toiletries and other items. The Foundation also conducted a drive last Saturday, September 9.
Performers last night included, Darron Andrews, Papa I-Stan, Sulle, Patches, Joanna Christopher, Luta, Shaunelle McKenzie, Hanse John, Dynamite, Dymez and Pixel.