Posted on
Steel band leader calls for respect for Youlou Pan Movement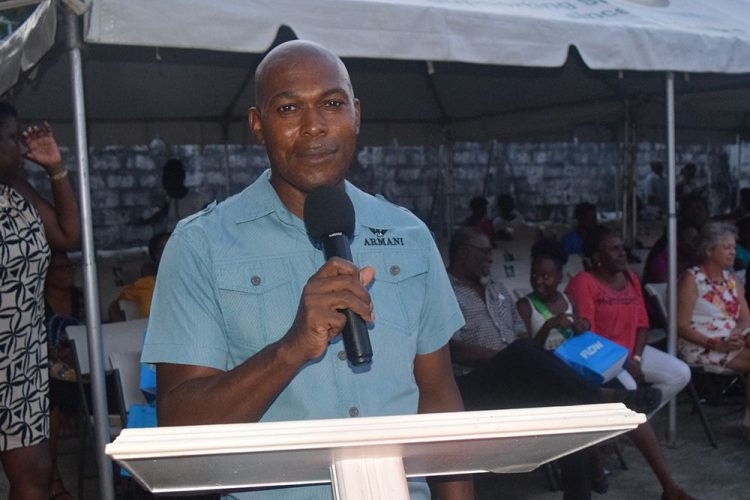 Chair of the Sion Hill Euphonium Steel Orchestra Warren Knights wants a greater level of respect shown to the governing body for St Vincent and the Grenadines (SVG), the Youlou Pan Movement (YPM).
Addressing his organization's graduation ceremony of the latest cohort of trainees at the Sion Hill Village hard court, Knights vented his feelings.
"The Youlou Pan Movement has been struggling for years with no financial support and little or no recognition and yet was able to keep pan alive in St Vincent and the Grenadines," Knights said.
"Then came Pan against Crime, an initiative by the Prime Minister that utilizes the steel pan as an instrument of peace to reduce crime in SVG… The initiative is good one and I supported it; but what role is the Youlou Pan Movement playing in this initiative?" Knights questioned.
Knights therefore called on the relevant authorities: "To stop using pan as a political tool…To allocate an annual subvention to Youlou Pan Movement to run its day to day affairs…To make available to the movement an office equipped with trained personnel and the requisite outfit."
Knights, who is a former president of the YPM, also appealed to the Carnival Development Corporation, the statutory body, responsible for the annual Vincy Mas celebrations, "to increase the prize money for Panorama."
"Each year, we have to raise in excess of $60,000 to prepare the band for Panorama and if they place first in the competition, the prize money they receive is $30,000… Is this fair to the band or other bands which share similar fate?" Knights inquired.
Drawing the comparison with the Miss SVG Beauty Pageant, Knights sought to set a claim for some equity with the steel band art form.
"I have nothing against the Miss SVG show, but how come the winner of Miss SVG could get a scholarship as an additional prize and the Panorama champs can't get one to the University of Trinidad and Tobago (UTT)? …Please show some appreciation to the pan fraternity," Knights stated.
Knights was one of several speakers who addressed last Sunday's graduation ceremony.
The others included director of the Mustique Charitable Trust Lavina Gunn; president of the YPM Oneka Morgan, chair of the St Vincent and the Grenadines Port Authority Clayton Burgin; area representative for East Kingstown Arnhim Eustace and Minister of Health, Wellness and the Environment Luke Browne.(RT)