Posted on
Neighbourhood watch group donates to Argyle RC School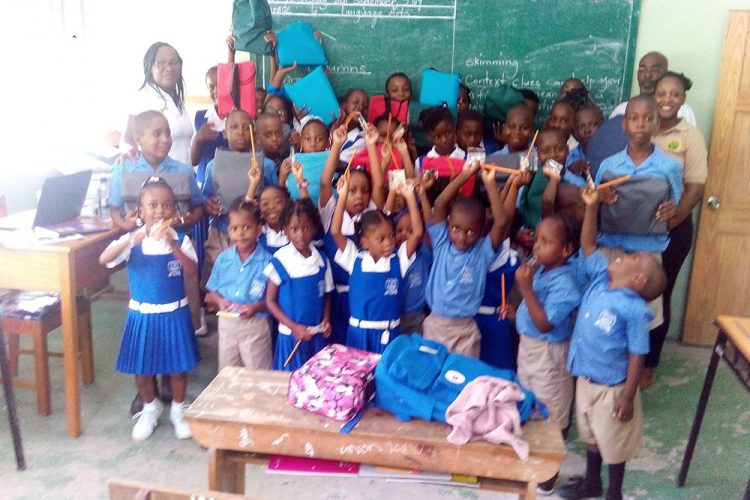 The Yambou Argyle Peruvian Vale Neighbourhood Watch and Association made a donation to 40 students of the Argyle Roman Catholic Primary School on Wednesday.
President Brenda White-Myers stated that it was not the first time that the association had come forward to assist the school and it definitely would not be the last, as they are hoping to adopt the school in the near future.
White-Myers thanked the Taraji Foundation Inc, which she said has come forward in such a worthwhile project as this to partner with the association.
A number of students from Grades 5 and 6 were gifted with a backpack containing notebooks, pens, pencils, eraser, sharpener, a pair of scissors and other school necessities, while the kindergarten class got pencils and erasers.
Head teacher Susanna Briggs-Boyea thanked the association for the kind gesture, which she said has come in at the right time, as the children will use it to their optimal benefit.
In June, White-Myers presented a trophy from the association to the Most Promising Student, Muthu Jack, at the school's Graduation and Prizegiving
ceremony, which was held on June 27, 2017.