Posted on
Digicel brings smiles to lucky customers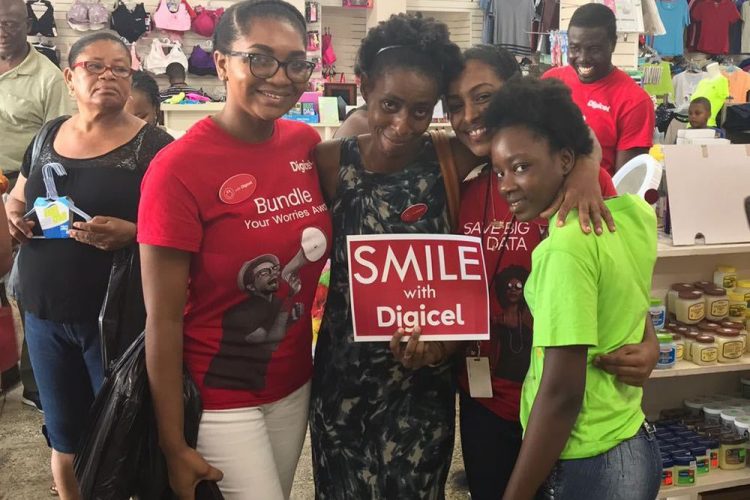 In the spirit of rewarding and thanking customers for their support and loyalty, Digicel last Friday, September 1 launched its SMILE programme – an initiative, which saw a number of its customers and Vincentians on a whole being surprised and rewarded with random acts of kindness.
The Digicel SMILE initiative will see the company's employees popping up in random places across the country, like lunch spots, supermarkets, market places, stores, bus stops – you name it – to settle people's bills in full. One mother, who has already benefited from the SMILE programme, said, "This initiative could not have come at a better time, as parents, including myself and other persons across the country, continue to feel the economic pressure from back to school preparations."
Friday's launch saw Digicel employees bringing a number of smiles to persons, including those grabbing a quick snack at Famous Richies, parents shopping for back to school at ED Layne & Sons and Jax Enterprises. Smiles were also brought to the faces of families shopping at Bonadie's Supermarket and even to the faces of many persons making purchases from vendors along the streets of Kingstown.
"SMILE with Digicel is about giving back to as many people across all of St Vincent and the Grenadines in meaningful and practical ways," commented John Davies, country manager at Digicel SVG. "We are always looking at ways to give back to the people we serve and we know that, especially at this time of year, customers could use a helping hand; so look out for us, as we could next pop up somewhere close to you."