Posted on
Bequia Pentecostal Church donates school supplies at Back to School service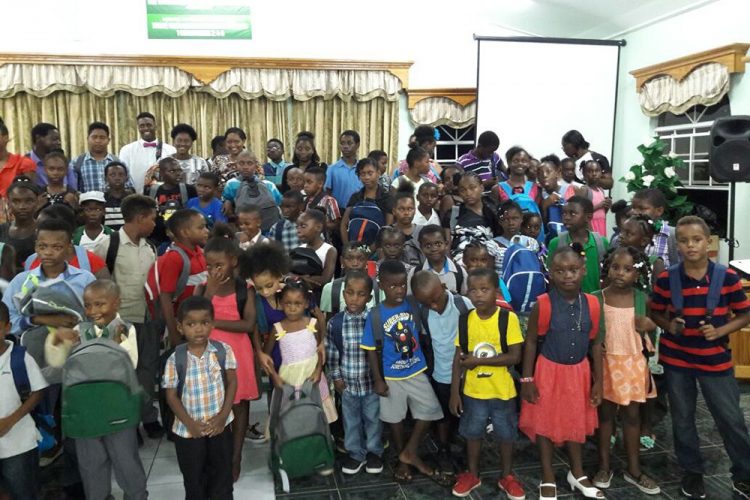 On Sunday, August 27, 2017, the Bequia Pentecostal Church made good on its commitment to supply a number of children with school supplies at a 'Back to School' service.
Pastor of the assembly Keith Graham said 200 children were catered to from the primary, secondary and tertiary levels. They received backpacks filled with books and other supplies. This back to school service has been ongoing for eight years now and the church has made a commitment for it to continue.
Graham said the purpose of the donation is to show support for the community in a tangible way and to support education, which is the key to an improved life. He said that it was also an opportunity to anoint and pray for students, as they prepared to return to the classroom.
The bottom line, according to Graham, is to ensure that people have the life that
Jesus came for them to have, according to St John chapter 10, verse 10, having life in its fullness.