Posted on
Vincy Liberators SVG makes donation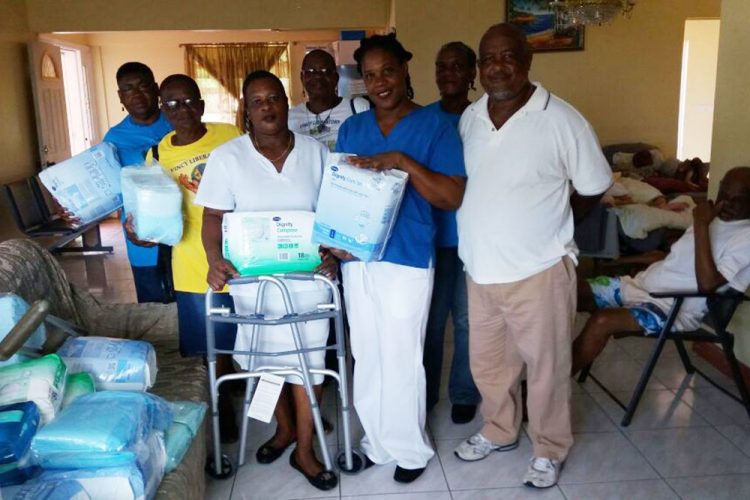 Yesterday, September 4, members of Vincy Liberators SVG handed over a quantity of supplies, including adult disposable diapers, bed liners, a walker and a pair of crutches to the Garden of Eden Home at Dorsetshire Hill.
In presenting the items, president of the organization Artis Davis stated that through the efforts of their sister organization in the United States "Vincy Liberators, USA," he and his members were pleased to be able to make this donation for the benefit of the residents of the home.
He said that his organization would be making similar donations to other homes and institutions.
In receiving the items, Nurse Forde thanked the members for the timely gesture and commended the organization for the work that they are doing.
Members used the opportunity to interact with some of the residents.