Posted on
'Make Hero cultural ambassador too' – Dowers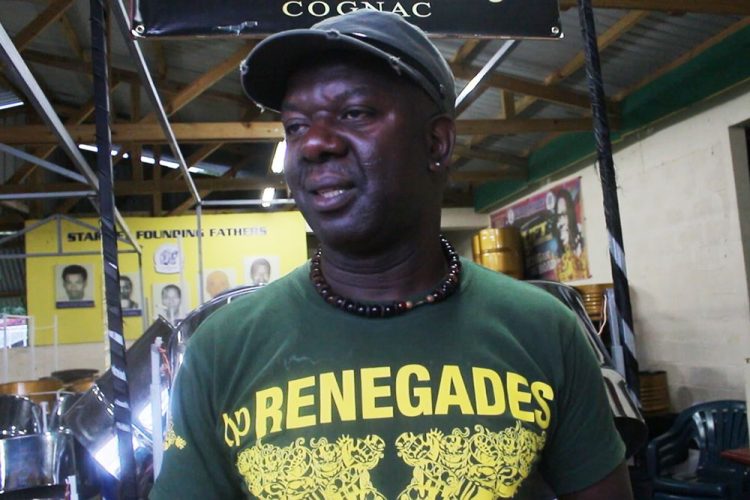 A call has been made for one of the outstanding pillars of the local steelband movement, Kingsley "Hero" Roberts, to be made a cultural ambassador for St Vincent and the Grenadines (SVG).
Making the call last Saturday was captain of the 50-year old Starlift Steel Orchestra, Roddy Dowers, as he addressed the 2017 graduation ceremony of its latest bunch of recruits at the Starlift Pan yard.
Starlift won the 2017 Panorama title during this year's Carnival celebrations.
Roberts is a lifelong member of Starlift, a mainstay of the band and is responsible for conducting the annual summer camp, through which many youngsters are taught to play pan during their vacation, thereby helping to ensure the continuity of the steelband movement.
In praising Hero's contribution to the movement, Dowers said it is time that the steelband movement in SVG be accorded as much respect as its cultural counterparts. He noted that the Government has designated a number of cultural ambassadors and welcomed this development. However, the Starlift captain opined that the contribution of Roberts is equally deserving of such an honour, and he called for public support for such a title to be bestowed on him.
Starlift is considered to have won the most Panorama titles of any steelband in the Caribbean. Its founder, Errol 'Sardo' Sutherland, was the first president of the national umbrella organization for steelbands, the Youlou Pan Movement (YPM), at its formation in 1978.
The contributions of Sutherland and Starlift were praised by current YPM president Oneka Morgan, in her address to the graduation. She also said that next year will be a special one for the local steelband movement, which will be celebrating its 40th anniversary, and that plans have already been drawn up to mark the occasion.(RR)