Posted on
Rotary Club South helps Park Hill family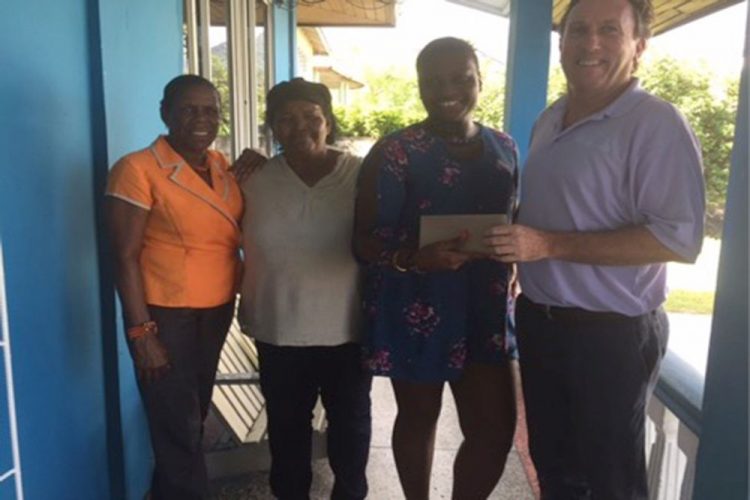 On Wednesday afternoon, the Rotary Club South made a donation to Julie Theobalds of Park Hill, who is returning to Shriner's Hospital in St Louis, Missouri, for a total hip replacement.
World Paediatric Project (WPP) representative Jacqueline Browne-King said: "Our long partnership with Rotary Club South has once again proven to be very helpful to the families of St Vincent and the Grenadines."
After her surgery, Theobalds will remain in St Louis for approximately three to five months for recovery and physiotherapy.
New Rotary Club South president Kim Haydock said, "Rotary South continues its commitment to WPP and their mission to improve the lives of the unfortunate who require critical medical care and treatment, unavailable in St Vincent."
Julie thanked everyone involved, and said, "This could not have happened without everyone." Julie is ready to come back and start dancing again.