Posted on
BRAGSA road repairs programme commences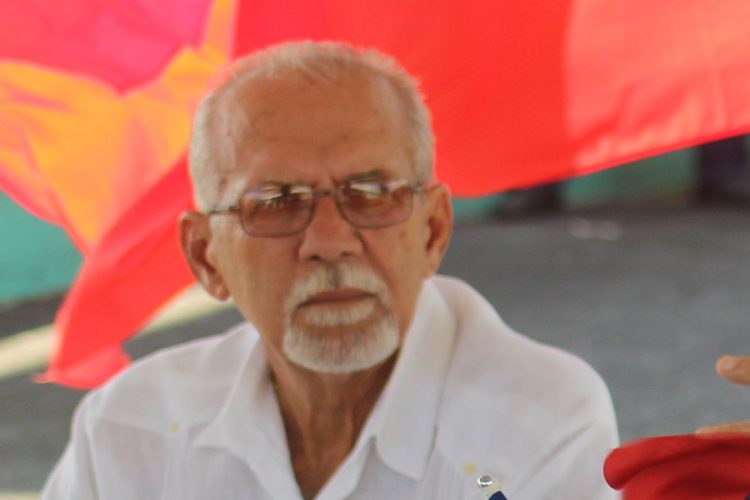 The Roads, Buildings and General Services Authority (BRAGSA) is in full work mode, with their 263 employees involved in projects valued at EC$17.6 million.
One of these projects, the cleaning of roads, has already been completed at a cost of EC$2.51 million, while a road repair and school repair programme is currently underway.  
And, as a result of the road repair programme, contractors from throughout St Vincent and the Grenadines (SVG) have been mobilized, as the Government seeks to rectify the issue of bad roads throughout the country.
The road repair programme is expected to see fixes to the five worst pieces of roads in all constituencies.
Ministry of Transport, Works, Urban Development and Local Government Julian Francis during a press conference last Monday at the office of the BRAGSA told reporters that the resources are available.
He said initially, an instalment of EC$3.4 million was released, while he was expecting EC$2.4 million to be released by the end of this month, with more money expected at the end of September.
Francis said included in this money is a EC$5.4 million grant from the Taiwanese government to assist with the road repairs.
"…So, EC$8.3 million is from central government and EC$5.4 million is from the Taiwanese and EC$1.4 for school repairs," said Francis.
Road repairs will be done (and in some instances, have already begun) in areas like Edinboro, Redemption Sharpes, Gibson Corner, Sion Hill, Roseau, Villa Fountain Road, Belair, Brighton, South Rivers and in areas in North and South Leeward and the Grenadines.
Contractors engaged include, Zan Sutherland, Allan Deane, Simeon McKie, St Clair Dascent, Augustus Stephens, Kenrick Jack and Chesley Mercury.
"I want pressure from the community to be put on not only BRAGSA, but the contractors…harass BRAGSA, but also remember that a contract has been given to a private sector firm," said Francis, who noted that at times, contractors get mobilization money and end up taking their own time doing the job.
"I want you as the public to be policemen of this work. I do not want second class work. Be on top of the contractors to make sure they do a good job," said Francis.
He, however, noted that we are in the rainy season and that brings with it a few limitations, so we must also be patient.
Francis said that at times, BRAGSA receives a lot of criticism from the media, so when they do good, they must be praised.
"…Whenever anything goes wrong, they get the blame and I myself do cast some blame on BRAGSA from time to time, but resources have to be available and once resources are available, we ensure that BRAGSA functions to its maximum capacity which I believe that they are in at this point in time," said Francis.
Francis also encouraged BRAGSA workers to word hard and "don't sleep". He said when full resources are not available, workers still get paid; so when resources come in, workers are expected to put in work to make up for the days when there was no work.(LC)