Posted on
BCK records 73 per cent overall pass rate at CSEC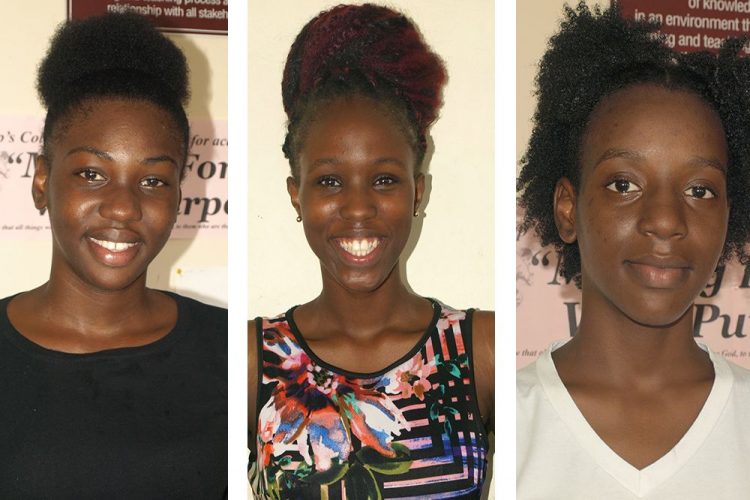 The concerted and sustained efforts of the Bishop's College have paid off in the commendable performance of its students in the 2017 CXC/CSEC examinations.
The school recorded an overall pass rate of 73 per cent, with 100 per cent passes in Agricultural Science; Information Technology; Physical Education; Principles of Business; Food, Nutrition and Health; Textiles, Clothing and Fashion; Office Administration; Electronic Document Preparation and Management.
The school has also recorded passes in the 90s in Principles of Accounts, and in the 80s in Economics, Integrated Science and Social Studies.
Notably, the school maintains passes in the 80 per cent – 90 per cent range in Integrated Science, Social Studies and Economics.
Furthermore, this year, as is the usual practice, every student had the opportunity to write a Business subject, a Science subject, History, Geography, Social Studies and English Literature.
Principal Cecilia Akers-King has disclosed that the school is now developing the subject areas of Biology, Chemistry, Physics and Spanish. She stated that after making a thorough evaluation of the results, she is motivated, knowing that the students achieved their fullest potential, not only academically, but also socially, physically and spiritually. She also expressed high expectations for the current fifth form students and anticipates outstanding results in the 2018 CXC/CSEC examinations.
Thus, in the spirit of fostering excellence in all areas, the school will work under the theme 'Fostering a spirit of excellence through every challenge.'
The school's top five performers were Tamera Cordice, who was awarded 10 subject passes; Princess Ashia Alexander and Kawanique Wilkins, who achieved 9 subject passes; and Jamile Snagg and Prince Edwards, both of whom passed seven subjects.