Posted on
Vincentian Franz George elected to serve as Peace Ambassador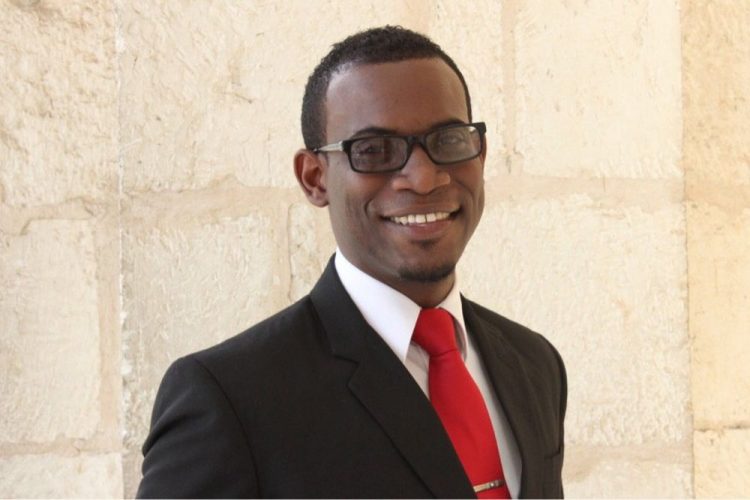 Vincentian Franz George has been selected as a One Young World Peace Ambassador and will participate in a summit geared toward finding solutions for pressing issues in today's world.
One Young World, in collaboration with the European Commission, has chosen 80 Peace Ambassadors from around the world to travel to Bogota, Columbia for this year's summit, scheduled from October 4 to 7.
And the Diamond resident told SEARCHLIGHT that to be chosen among "the kind of youth out there making a change is humbling."
"The appointment is a very good platform for me," explained George, who recently submitted his Master's thesis in Teaching at the University of the West Indies, Mona campus.
"I've been doing a lot of work in Jamaica and across the region with different NGOs and everything has been with the sole aim of coming home and making an impact there".
He added that the opportunity will allow him to network with other youth leaders who may be able to contribute positively in the future to his initiatives in St Vincent and the Grenadines.
The 2017 ambassadors were chosen based on their work's contribution to building lasting peace, whether by tackling violence, countering harmful effects of environmental change, or promoting social inclusion.
George is an active member of the National Integrity Action in Jamaica and co-founder of the Integrity Action movement.
Both organizations are geared toward ending corruption and allowing youths to be able to hold those in high positions accountable by fostering integrity.
He is also the country representative for St Vincent and the Grenadines, St Lucia and Dominica on the Commonwealth Youth Council Caribbean and Americas committee.
The 26-year-old is passionate about change, especially as it relates to fulfilling the social development goals and believes that this can be done through good leadership and governance, philanthropy, strong advocacy and activism.
"I am most passionate about seeing young people take the lead in these areas, especially at the national, regional and international levels," said George, who actively participated in student government in different capacities while studying at the UWI.
"I believe that the youth bring a much needed vigour and a much different perspective that can be key to solving some of the world's biggest issues."