Posted on
Parents advised to watch what they say about their children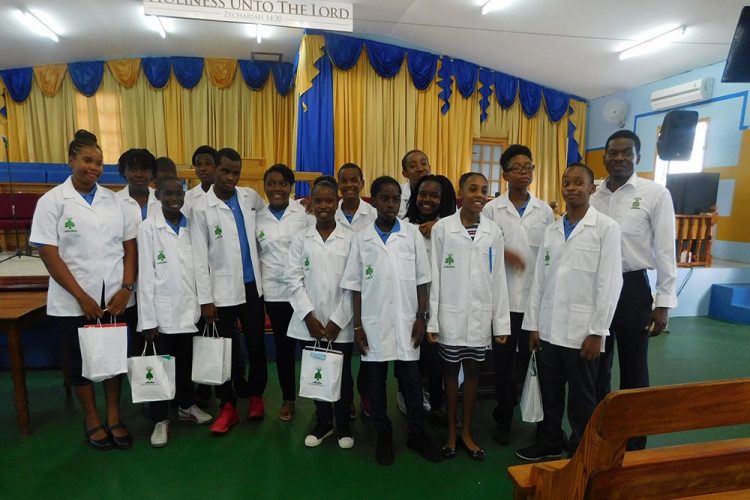 "Mothers and fathers speak power into your children lives before they start. Too many parents are telling children, 'Yo goin be like yo father'.
"If that father is a millionaire, tell me I'm going to be like my father, but don't pull me down cause I'm gonna fulfil your prophecy.
"I'm looking at the next Prime Minister before me, I'm looking at the next person that can solve cancer, I'm looking at the next surgeon that will represent this nation on the international stage, but it can't happen if you don't speak it into life."
Pastor Haynes further outlined seven things he wants the participants to always remember. They are:
You can make the difference
Don't let others tell you that you cannot
Believe in your experience
Follow through to the end.
Founder of the programme and teacher at the St Martin's Secondary School Petrus Gumbs said he was kicked out of his Information Technology class at secondary school, but was given the opportunity at university to do the course and gratefully accepted.
Gumbs says that the programme is not without its challenges, but the parents must be thanked for their continued support.
"Even as the bus driver and conductor make their profession attractive and kids are aspiring to that, I have to make mine attractive. In doing so I am working with similar persons to make the more affluent jobs attractive so our kids can aspire."
He noted that when he completed his studies in the US, many of his fellow students questioned his decision to return home, but he is now sure that he made the right decision.
The STEM programme is geared towards exposing youth from the age of seven to varying technology and learning experiences. It is run over a period of five weeks in July and August at the St Martin's Secondary School. Some of the areas that the participants are exposed to are robotics, Mathematics, English Language, web and graphic design, programming, Physics and Information Technology.
This year's programme had over 50 participants and was held under the theme "Yes, I can".
The closing ceremony was held at the New Testament Church of God, Wilson Hill on Monday, August 21.(JWC)