Posted on
NTRC 'myAPP' summer programme marks third year of success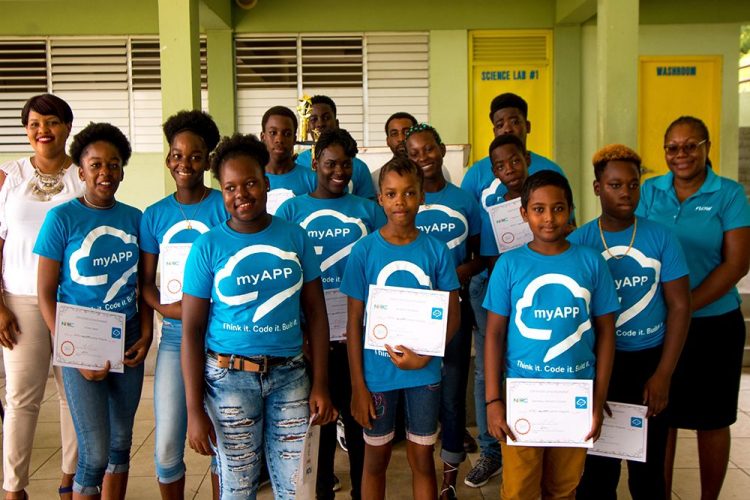 The National Telecommunications Regulatory Commission (NTRC) has for the third consecutive year taught students how to create their own mobile applications.
The knowledge was gained after students took part in the National Telecommunications Regulatory Commission (NTRC), 2017 "myAPP" summer programme, which ran for four weeks on Union Island and in Petit Bordel.
The "myAPP" programme catered to students between the ages of 13 and 18 years and ran on Union Island up to August 18, and ended in Petit Bordel on August 25.
Director at the NTRC Apollo Knights said that the classes were open to students who may or may not have had previous exposure to coding and application development.
He said that the initiative's objective is to introduce participants to coding and mobile application design, with the hope that the skills learnt during the programme can spill over into the NTRC's annual I2 competition.
Jason Alexis facilitated the Petit Bordel programme, while Cyron Cyrus led in Union Island.
The programme received the assistance of FLOW, Digicel and the Bank of St Vincent and the Grenadines (BOSVG).
It was also made possible through collaboration with Stanton Gomes of Union Island and Gasley Cottle and Jolene Lewis of the Summer Crash Academy.