Posted on
'Life hasn't always been easy since being crowned Miss SVG 2004'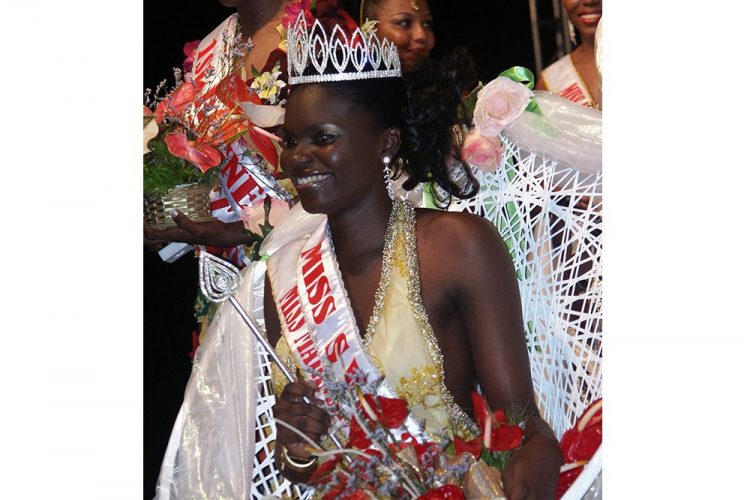 She's probably the most talked about Miss SVG to date, but has the talk affected her?
Well, you're about to find out.
SEARCHLIGHT caught up with Miss SVG 2004, Javorne Williams, to find out just how her life has been since she won the crown. Williams, who is now married and goes by the surname Williams-Campbell, says life hasn't always been easy since she won the crown.
Williams-Campbell notes that although Miss SVG was a huge accomplishment for her, she would like it not to be the talking point of every conversation she has with someone. She says it would be refreshing to just be Javorne, a Vincentian.
"I'm more than just the Miss SVG winner, I am a human being outside of being a former Miss SVG…some days I wish that persons, when I'm introduced to others, that they'd say, this is Javorne Williams, the journalist."
Javorne was accepted at the University of the West Indies, Cave Hill Campus immediately after being crowned Miss SVG, to read for a degree in Lingustics. She left for Barbados in August of 2004 to begin her university journey, but a lack of focus would see her withdrawing from the university after only one year.
She admits to "wasting a lot of time when at Cave Hill and decided that I needed to be more focused to achieve anything at university."
She was the first Miss SVG winner to have been awarded a university scholarship upon winning the crown.
The former cadet then became embroiled in what could only be called a political scandal in 2005, after she was asked to read a citation for a candidate for the opposition New Democratic Party (NDP) at a political meeting. One newspaper referred to her as the "campaign queen", while others formed their own opinions.
Williams-Campbell, during preparations leading up to the Miss SVG show, when asked what profession she would like to pursue, always spoke of being a journalist; so it came as no surprise that she became a radio announcer on Hitz FM in January 2006.
She worked with the SVG Broadcasting Corporation for three years and seven months on Hitz FM, Ezee Radio and SVG Television before resigning to pursue a degree in Media and Communication at the UWI, Mona Campus, Jamaica.
Although she is yet to complete her degree, she hopes to do so sooner, rather than later.
She said she was afforded the opportunity to work on some amazing projects and with some of the best in media in Jamaica while doing her internship.
The mother of a four-year-old son says that she married the father of her son and her partner of five years in 2015 in Jamaica. Williams-Campbell, who was living in Jamaica for a couple years, is now back in SVG and is working as a freelance reporter with the SEARCHLIGHT newspaper. She notes that her main focus is her son, Jace.
As it relates to her future plans, the former Miss SVG says that she wants to finish her degree to be able to better take care of her son.
"I plan to finish my media and communication degree and to get a stable job to be able to take care of my son."
Williams-Campbell, however, encourages those who feel like giving up at times when life may seem hard, noting that they just need to have a little faith, because the darkness is only for a time.(JWC)