Posted on
Graham suspended for one month, says Hot 97.1 FM boss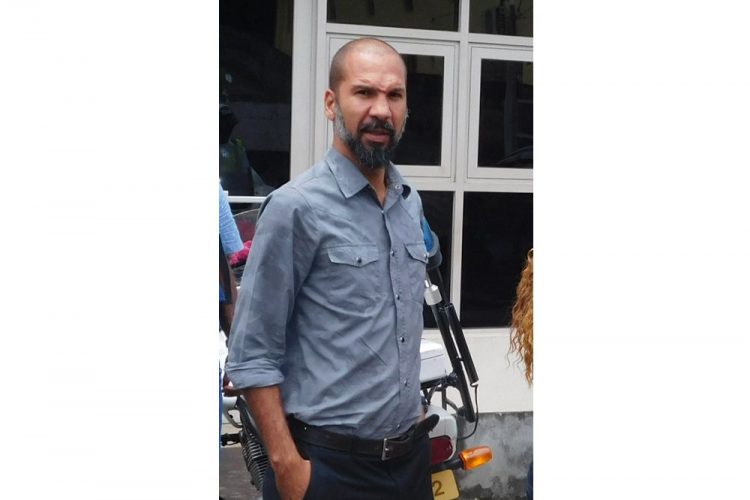 Colin "Hitman" Graham has been suspended from his job as an announcer on Hot 97.1 FM.
Graham's suspension came just days after he was nominated to represent the New Democratic Party (NDP) in East St George, which was closely followed by his admission that he had physically abused his girlfriend Iyah Jacobs.
When SEARCHLIGHT reached out to Graham yesterday, he said he was not willing to comment on his suspension, but at 11:30 a.m., he wrote on his Facebook page: "After reporting for work today, I have been told I am now suspended without pay, effective immediately."
Hot 97.1 FM's managing director Luke Boyea also refused to comment, but did offer that Graham has been suspended for a month. He added that while he does not want to comment publicly on the suspension, Graham made the suspension public when he posted it on Facebook.
"He hasn't been fired," said Boyea.
Graham, a popular disc jockey and radio personality turned politician, last week admitted to physically abusing Jacobs, a student nurse.
His confession came after Jacobs posted on her Facebook page that she was a victim of domestic abuse and pointed to Graham as her abuser.
Many persons questioned Jacobs's timing, as it came less than a week after the NDP chose Graham to replace Dr Linton Lewis as their candidate in the East St George constituency.
Graham's confession was done live on air on Thursday, August 24, during the Hot 97.1 FM's AM Mayhem morning show which was being hosted by Boyea, Chris "2 Cool" Jones and Alex Barnwell.
Graham congratulated Jacobs for what he considered her "brave and bold step" in coming out and addressing the issue of domestic violence and said that both he and Jacobs were having the issue dealt with, through counselling and other avenues.(LC)