Posted on
SJCK principal proud of students' showing in CXC/CSEC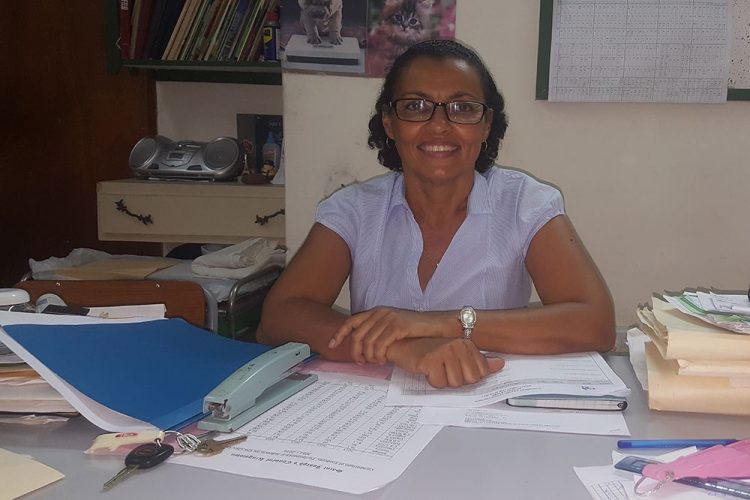 The principal of the St Joseph's Convent Kingstown (SJCK) says even though her school's CXC/CSEC pass rate dropped by 1.06 per cent this year, the school is proud of the performance of its students.
Last year, the SJCK had a 91.7 per cent pass rate, which fell to 90.64 per cent this year. They, however, registered the second highest pass rate in the country, second only to the Girls' High School (GHS), which had a pass rate of 95.56 per cent.
In an interview on Tuesday, principal Antoinette Bess-Jardine said this year, 25 subjects were offered by 67 students at the CSEC examinations.
Two students passed 10 subjects, 14 students passed nine subjects and 18 students passed eight subjects.  Over 70 per cent of the students passed five or more subjects including Mathematics and English.
There were 100 per cent passes in 14 subject areas – Chemistry, Textiles, Clothing and Fashion(TCF), Electronic Document Preparation Management (EDPM), Food, Nutrition and Health (FNH), Family and Resource Management (FRM), Information Technology, Integrated Science, Office Administration, Physical Education, Principles of Business, Principles of Accounts, Religious Education, Social Studies and Theatre Arts. English A recorded a 98.5 per cent pass rate, while four other subject areas recorded pass rates in the 80s.
The top SJCK performers were Rodiva Ragguette and Jonisa John, who gained nine subjects with six grade ones and Aria Scott, Shachia Nedd, Azariah Abbott and Kareem Singh with five grade ones.
Shiann Bullock and Gail-Ann Pierre passed 10 subjects.
"We're quite contented. Sometimes we were worried, but in the end, the students settled down and we are very happy with the results; they came through in the end," said Bess-Jardine.
She said that the school is hoping to up their pass rate in 2018 and this is not impossible, as in 2014, they recorded their highest ever number with 93.68 per cent.
"I think that the teachers really work hard and support the students. They are there when they need them and the students are encouraged to study hard and focus," said Bess-Jardine, sharing the school's success formula.