Posted on
Professor offers to assist MCMH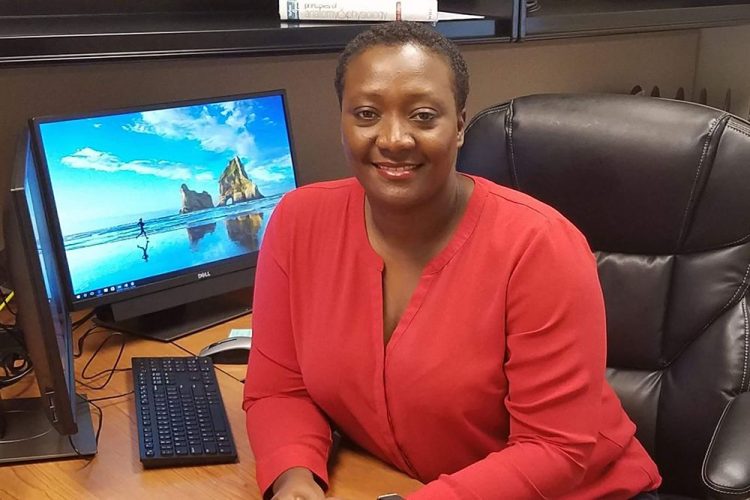 At least one overseas based Vincentian is offering to assist her homeland with finding solutions to improve the delivery of health care here.
Dr Glenna S Brewster, an assistant research professor at the Nel Hodgson Woodruff School of Nursing, Emory University, Atlanta, told SEARCHLIGHT on Wednesday that she is willing to work with others to put more effective systems in place.
Brewster, originally from Park Hill, reached out to SEARCHLIGHT on Monday, hours before the death of Monique Clarke, who was burnt over most of her body on Sunday, August 13. Brewster was trying to raise funds to make it possible for Clarke to be flown overseas for medical treatment. Her efforts, however, came too late.
Dr Brewster said because we don't have a burn unit here in St Vincent and the Grenadines (SVG), she was exploring the possibility of having Monique taken to a burn centre outside of SVG.
"What are the things now that we have learnt from this situation that maybe need to be put in place to ensure that something like this never happens again," the medical professional said.
Dr Brewster is of the view that it took too long for efforts to begin to have Monique flown out of the country.
"Once someone is admitted on an emergency basis and we know we don't have the facilities to manage or treat whatever they have, to ensure that upon admission they are directed to the correct personnel that they need to speak with.
"I think this took longer than necessary for her (Iesha Richardson, Monique's sister) to figure out who she needed to speak with to start the facilitation of the process of possibly getting her out."
A nurse by profession, Dr Brewster said she is not sure if the degree of the burns to Monique Clarke's body was ever ascertained.
The Milton Cato Memorial Hospital (MCMH), this country's premier health facility, has for years received stinging criticism from some people who claim that they, or their relatives received substandard care there. These complaints intensified in recent weeks, following the death at the hospital of social activist Oscar Allen on July 28, one week after he underwent surgery, which had been postponed on two previous occasions.
"I am also thinking do we need to do a root cause analysis in terms of there having been a few of these that have happened within the last few months," Brewster said, referring to high profile fatalities that came to public attention.
"I am willingly ready and willing to offer my time, my service on a board or a group that allows us to do this from a neutral perspective, so that these things are put in place so that it's better ultimately.
"I am a Vincentian; it doesn't matter where I live or how I do it, at my core I'm a Vincentian. That's where I was born, that's where I was raised and that's who I am and who I identify with. So, I want all Vincentians having access to good health care."
She said she was warned that her offer to help may not be welcomed.
"I was told to be careful I'm not seen as the outsider trying to put my view on something that is not there," the former student of the Girls' High School said.
"There are people willing to put their time in to assist with thinking about how this could be better organized. Maybe having a fund in place that if you don't have insurance, they can have access to that, so that they can go out and get the necessary care outside."
Dr Brewster also spoke of Telemedicine solutions, where doctors and nurses could make telephone calls and video calls to seek advice from other medical professionals overseas.(JWC)