Posted on
Graham says he's ready for challenge of political office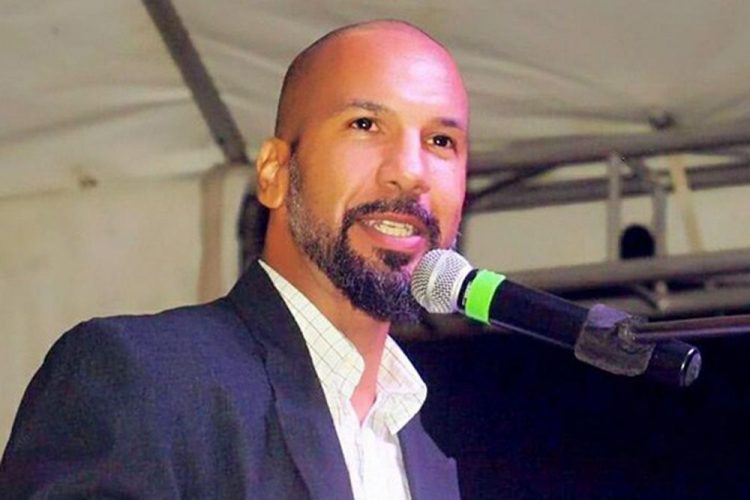 Colin Clifford Bernard Graham has been nominated to represent the New Democratic Party (NDP) in the East St George (ESG) constituency.
A radio announcer and disc jockey by profession, Graham was selected on August 17, emerging victorious over the other two contenders: Clemroy 'Bert' Francois and Ingrid Punnett.
In a telephone interview with SEARCHLIGHT, Graham said he decided to take up the challenge of political office because a change is needed.
"The country definitely needs a change, I strongly believe that, and on many occasions, a lot of persons tend to stand outside the system shouting and advocating for change; but then, if we really want change, sometimes you have to get in the system itself and make the change from within."
In a release from the NDP, party president Dr Godwin Friday said: "I am happy that members of the Party offered themselves for candidacy, and I wish to thank all the members who participated in the process. Congratulations to Colin on his first victory. I look forward to continue working with all three persons, since we all have a contribution to make in the development of our great party and country. The vision of our party is to make SVG work for all."
Graham, 40, was described in the release as "a vibrant youth voice, an icon of local radio and an outstanding contributor to our culture."
Since last week's nomination, questions have been raised about Graham's academic qualifications and suitability for political office.
He, however, has dismissed the critics, saying he has no time for naysayers.
"Some persons are saying that I might not be qualified enough to lead. But who is to really say that you have to have your Master's and your Doctorate and all of that to serve the people?
"In many instances, we see cases where there are a lot of persons who are highly qualified, but placed in positions where they're clearly not performing and doing what is necessary."
The Hot 97.1 employee made it clear that he's not saying that academic qualifications are not important, but that persons willing to make a meaningful contribution should not be ruled out based on that.
When asked what difference would he bring to politics in SVG, Graham said that Vincentians can expect him to be as honest, as straightforward and as genuine as he can be to people. He further stated that he will not be making promises that he cannot keep. The radio announcer also noted that if elected, he sees himself placing emphasis on youth and youth development.(JWC)