Posted on
Why is corporal a witness? – Lawyer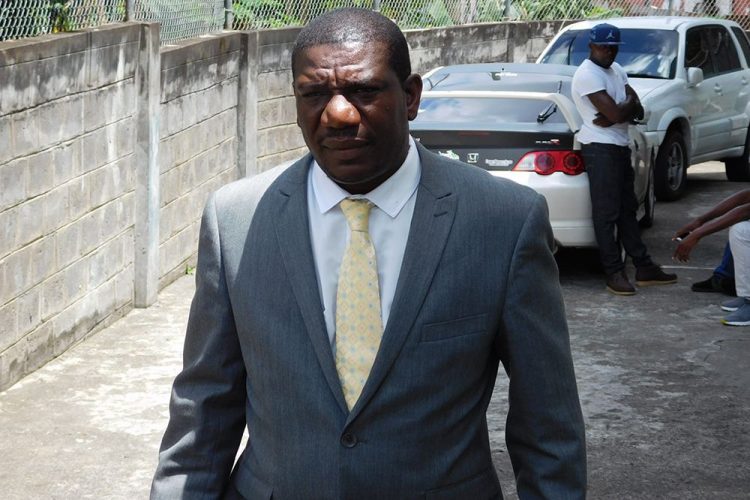 The naming of a police corporal as a witness in a matter in which the head of the Police Welfare Association (PWA) has been charged is being questioned.
Three charges of mutiny have been brought against Sergeant Brenton Smith, head of the Police Welfare Association (PWA), and according to attorney Israel Bruce, the charges were laid against Smith on Tuesday at the police orderly room. The head of the PWA was also charged that he breached the policy of the Police Force in regard to the media/social media.
The threat to storm the Office of the Prime Minister was made public after voice notes that were part of a group chat of the executive of the PWA were leaked.
Bruce, who represents the PWA, noted that the witnesses listed in the matter are Deputy Commissioner of Police Colin John, Assistant Commissioner of Police (ACP) Christopher Benjamin, ACP Carlos Sampson, Superintendent Fergus and Corporal Gibson.
"I am watching that listing, because I am trying to make some determination as to the manner in which the information, that [was] allegedly placed at the feet of the officers, how that information came out?"
Bruce said he does not want to point fingers at anyone, but questions must be asked about the presence of the corporal's name on the witness list.
"It is my understanding; I am not quite confirmed, that that Corporal is on the executive [of the PWA] and naturally would have been exposed to discussions in the executive chatroom. I am not saying that that Corporal is the person who leaked; I am not saying that. All I'm saying is that Corporal is now forwarded as a witness to the whole exercise."
When asked if the voices on the voice note were ever verified, Bruce stated that the officers never said if the voices were theirs.
"When people start to charge, they have to be able to now verify that the voices that they heard were the voices of Tom and Mary.
"I never said that Tom, Dick or John was the voice which said A, B or C. At no time did the police officers speak in public, because they are not permitted to address the media in that sense. So, they didn't say whether the voices were theirs or not, and I did not say to whom the relevant statements must be attributed. There was speculation as to who was speaking where and when…but voices can sound like voices."
He further stated that Constable Kenroy Martin, another of the officers whose voice was also allegedly heard in the voice note, was also invited to a meeting at the orderly room on Wednesday, where he expects charges would be laid against him.
Smith, Martin and Constable Jeremain Roberts, all members of the executive of the PWA, were transferred to rural police stations on July 17, days after the voice note was leaked.(JWC)